RTF Group Welcomes Two New Sales Managers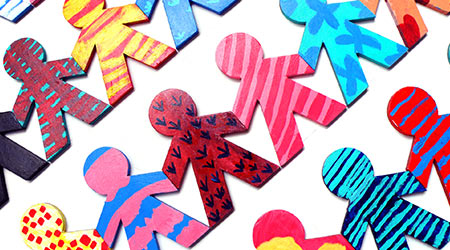 The RTF Group is growing and is proud to welcome new Territory Sales Manager for Minnesota, North Dakota, and South Dakota, Scott Landsverk. He will be responsible for driving new business into the market for our manufacturing partners, as well as offering support to the local distributor network.

Scott Joins the RTF team after an extensive career in the Jan/San industry. His time with Butcher's/JohnsonDiversey and with Jani-Serve/Grainger gives him a wealth of knowledge and long-term relationships that will add real world value to the companies that The RTF Group represents.

"I am excited to have this opportunity and to bring my years of experience to The RTF Group", Scott articulates. "Working in an area that I know and love is real pleasure for me."

Landsverk brings a wealth of experience of the Jan/San market dating back to the 1980's. Having spent most of his career in business development and key account management, Scott has the tools and experience to grow existing business and find new opportunities. A graduate of Eastern Illinois University with a Major in Business Management and a Minor in Marketing, he is well equipped to deliver brand messaging in an effective way.

RTF Group also welcomes new Territory Sales Manager for Indiana and Illinois, Steve Castor. Castor will be responsible for driving new sales to manufacturer partners in Indiana and Illinois, as well as offering support the the local distributor network.

Steve Joins the RTF team from Barrett Supplies and Equipment located in Greenfield, In.; where he was an integral part of growing business exponentially, year after year. As a consistent top performer among his peers, Castor knows what it takes to be a leader and set the pace for those around him.

"I am excited to bring my knowledge of the local market and relationships to our manufacturers and to The RTF Group" Caster asserted. "I know that I will be able to utilize my tallents and bring real value to my distributors."

Castor brings over 20 years of sales experience. Having been involved in Quality Assurance offers a unique attention to details and focus on results. These experiences give him a unique strategic advantage in being able to work within all areas of a business and relate to key decision makers. Steve has been responsible for driving over $20 Million in incremental revenue during his time at Barrett.