RJ Schinner Acquires JMZ Distributing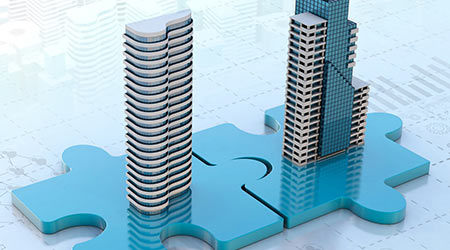 RJ Schinner Co., Inc., a re-distributor to the commercial wholesale trade, announced the acquisition of the assets of JMZ Distribution based in Englewood, Colorado, has been completed. JMZ Distributing is a leader in wholesale distribution in the Denver, Colorado and surrounding areas.

Phil and Kathy Inscoe, previous owners, as well as David Inscoe and current employees of JMZ Distributing, will be joining the RJ Schinner Team. Phil will act as Sales Manager while Kathy manages the office, and David will stay on as a Sales Representative. They will work hand in hand with Paul Schinner, Executive Vice President of RJ Schinner, to complete this transition smoothly.

Ken Schinner, President of RJ Schinner Co states, "We are very excited to have the opportunity to bring Phil, Kathy and David, as well as their team, on board. JMZ Distributing has a great reputation and has seen a lot of success in the Denver market. With the additional capabilities, associations and efficiencies that RJ Schinner offers, this will be a successful location for us. Fortunately, we have had the opportunity to bring into our company a lot of talented and successful individuals in recent years. The prospect to enter into a new territory and retain people that know that market well is very exciting for us. "

Phil Inscoe commented, "We are looking forward to joining the RJ Schinner team and glad that RJ will be an ally to our employees and customers. Continuing to be part of an independent, family-owned business, which understands the needs of the independent distributor, was of utmost importance in this decision. We are looking forward to achieving these goals as we move together into the future."

RJ Schinner, for over 65 years, has been selling non-food disposables to the commercial marketplace through distribution. Currently, RJS has sixteen locations and delivers to a forty plus state area on company trucks.