Pyure, Churchill Downs Celebrate 1 Year of IAQ Partnership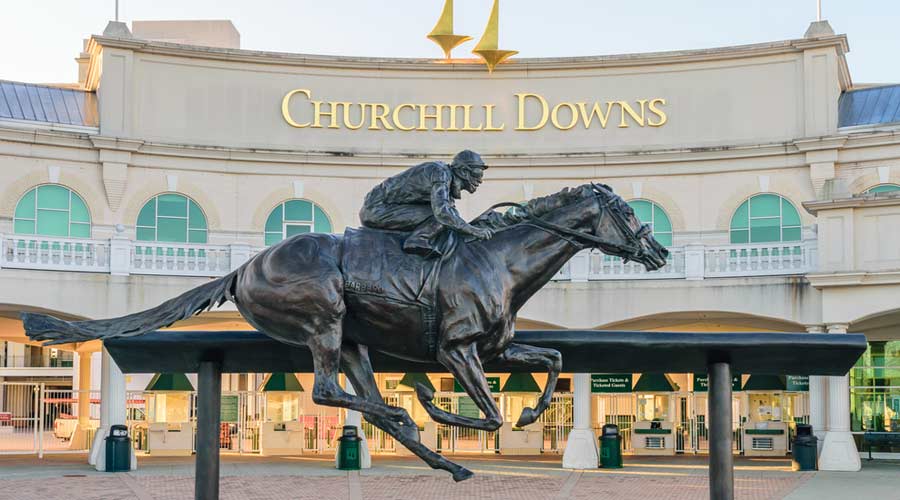 It has been just over a year since announcing the successful outcomes from the third-party testing of airborne and surface pathogens at a Churchill Downs Incorporated ("CDI") gaming property. Pyure's technology has become an integral part of CDI's efforts to provide great guest experiences at their gaming, entertainment, and hospitality venues.
The process of selecting Pyure as a partner to improve their indoor air quality included CDI hiring a third-party laboratory to perform rigorous 'before and after' tests to evaluate the efficacy of Pyure's technology to reduce bacteria, smoke, odors, mold, and nicotine levels in their facilities. Almost all of CDI's gaming properties are smoke-free but include a separate smoke-friendly gaming floor. Heightened attention is given to protect patrons from potential exposure to the effects of those who choose to smoke in the separate area.
After several weeks, subsequent test results confirmed that Pyure had reduced airborne contaminants by 87 percent while also reducing bacteria levels on bathroom door handles, slot machines, and handrails by up to 98 percent. In addition, nicotine levels dropped dramatically to 0 percent, and staff ceased to report cigarette or cigar odors.
"CDI is a world-class group, and we are honored to have been chosen as their partner to improve the indoor air-quality experience for their clients," states Julius Atkins, CRO of Pyure. "The independent testing has confirmed Pyure's technology is an effective and efficient way to safely remove unpleasant odors and reduce health concerns. Providing CDI guests with reassurance that their well-being is the utmost priority enables them to fully enjoy their experiences and focus on creating fantastic memories that are the foundation of the CDI brand and keep guests coming back year after year."
As a result of these exceptional real-world independent test results, CDI has continued to expand its deployment of Pyure's technology across its venues, including the famed Churchill Downs Racetrack, home of the Kentucky Derby and host to 1 million annual visitors.
Pyure expanded its technology into air handling systems at Churchill Downs Racetrack to provide guests with unmatched air and surface cleanliness. Portable units have also been installed in all 112 private suites, featuring climate-controlled indoor spaces with outdoor balconies, fine dining, and premium views of the final turn and, ultimately, the finish line of the Kentucky Derby race.
"The Kentucky Derby is on many people's bucket lists, and this incredible honor drives CDI to continually push to create life-long memories - memories of the best horse racing experience in the world," says Mike Ziegler, senior vice president and general manager, Churchill Downs Racetrack.