PuroClean President, COO Gets 5-Year Extension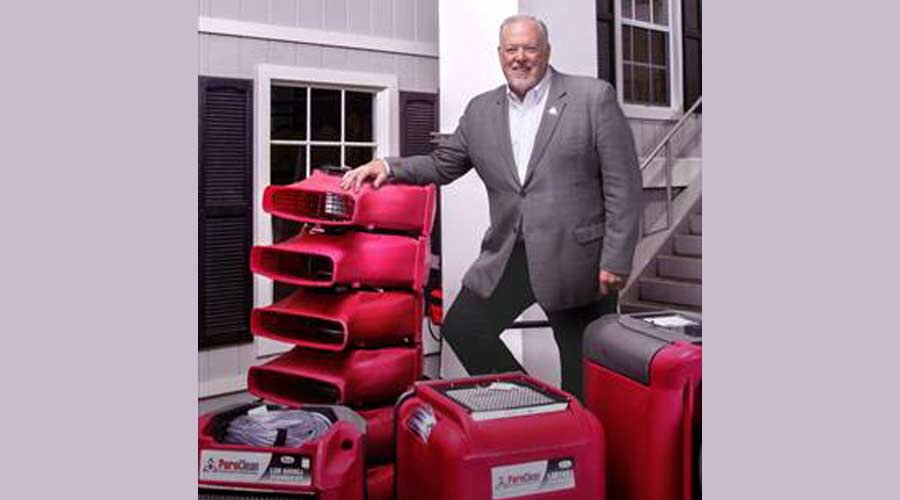 PuroClean, a property restoration and remediation franchise, announced it has reached an agreement with President and COO Steve White to extend his contract for an additional five years. Since joining the company in 2013, White has spearheaded PuroClean's mission of becoming a world-class brand known for providing relentless customer service in communities across North America.
"Steve White is an incredible leader. Under his leadership, PuroClean has emerged into a top performing company serving home and business owners in communities all across the U.S. and Canada," says Mark W. Davis, chairman and CEO of PuroClean. "It is a privilege to work alongside Steve and to watch him make such a positive impact on our franchise network and the communities they serve. We look forward to another five years of Steve's servant leadership as we continue along our journey of building a world-class brand."
White has more than 35 years in franchising, working across teams to build culture and strengthen franchise organizations from within. A U.S. Army veteran, White's commitment to veteran empowerment and advancement has been showcased by his roles on the International Franchise Association (IFA)'s VetFran Committee. Founded in 1991, VetFran has paved the way to help many military veterans understand business ownership through the vehicle of franchising.
"When I joined PuroClean nearly 10 years ago, I saw an opportunity to build the brand by providing true servant leadership to both our franchise owners and the communities they serve. We have learned so much and have overcome many hurdles as a growing organization, not to mention realizing our most successful years yet during a global pandemic," says White. "I couldn't possibly be more proud of the support team we have in place, and I am thankful for the opportunity to continue this incredibly rewarding journey alongside our visionary leaders Mark Davis and Frank Torre."
Throughout his career, White has been involved at every level of franchising, from big organizations and small brands to franchise ownership himself. His experience in franchising has been fundamental in his leadership at PuroClean, where he has built successful teams to better support the needs of franchise owners in all four corners of the country. He has driven new growth that tripled average unit sales by strengthening PuroClean's franchise systems. White is the ultimate communicator, bridging the gap between corporate support teams and networking groups designed for franchises to collaborate including the Brand Ambassador team, the Network Leadership Council, the President's Circle, the Women's Growth Group, and more. Together, White believes that any challenge can be overcome for the betterment of the organization through a 'One Team' approach.
Since joining PuroClean in 2013, White has led the company to breaking multiple consecutive records, from being named a Top Franchise by Franchise Business Review for four years in a row, to ranking within the Top 100 in Entrepreneur's Franchise 500 ranking. PuroClean has also been previously ranked 7th in the "Top Franchises for Less Than $100,000" list, 37th in the "Top Franchises for Veterans'' list, in addition to making other prestigious lists by Franchise Times, South Florida Business Journal, and Inc. Magazine. In recognition of White's leadership and contributions to the brand, in 2021, White earned a Silver Stevie International Business Award for the Executive of the Year – Business or Professional Services category.