PuroClean Named To Entrepreneur's Franchise 500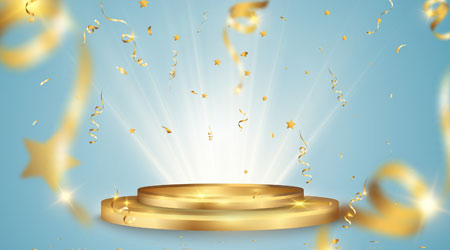 PuroClean, a leading restoration and remediation franchise, is celebrating earning the 97th spot on Entrepreneur magazine's 2022 Franchise 500, its current highest ranking following a multi-year growth streak. Announced today, PuroClean ranked 2nd in the restoration service franchise category. For the fourth consecutive year, PuroClean has moved up on the overall list, jumping an additional 5 places and rising more than 160 spots since first appearing in 2018.
"We are proud to once again be recognized by Entrepreneur in this way, which underscores our unbridled commitment to providing passionate, relentless service to both our franchisees and their communities," says Steve White, President and COO of PuroClean. "This past year was one of challenge and growth; through it all, our franchise owners and their teams never faltered, continuing to surpass expectations at every turn. We continued reaching new milestones in 2021 and see big things ahead in 2022."
One of the fastest-growing restoration franchises in the United States, PuroClean enables entrepreneurs to capitalize on diverse revenue opportunities and offers a pathway to success in the multibillion-dollar property restoration industry. In 2021, PuroClean's Franchise Development team welcomed 77 new signings to the franchise network, including 14 new locations by existing PuroClean franchise owners. Multi-unit ownership saw an increase within the past year, leading to further expansion of territory coverage from within. PuroClean's continued footprint rippled across North America, exceeding an annual goal of opening 55 offices and increasing location count by 12 percent.
With thousands of submissions each year, the Entrepreneur Franchise 500 Ranking is recognized as the world's most comprehensive franchise list. Each honoree was evaluated extensively against key factors such as costs and fees, size and growth, support, brand strength, financial strength, and stability. In one of the ranking's most competitive years, PuroClean's recession-resistant business model, low entry costs, veteran franchisee incentives, and training initiatives edged out competitors to earn a spot in the Top 100.
"Our franchise owners, leadership, and support teams are direct contributors to the successes of our organization, and we couldn't be prouder of the work that took place in 2021, as well as all that we see on the horizon for our network in 2022," says Mark W. Davis, PuroClean CEO and chairman.