PuroClean Hosts Annual International Convention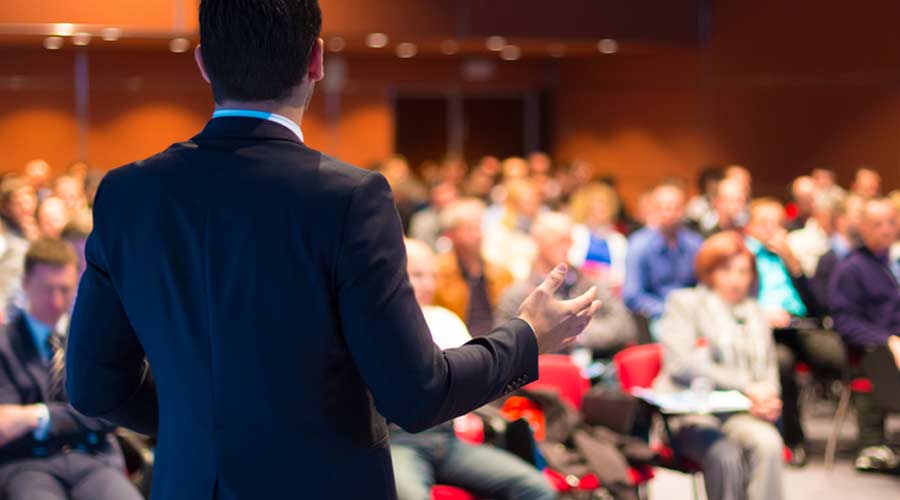 PuroClean recently hosted its annual International Convention, gathering more than 400 guests from across North America. As is tradition, Convention week began with the annual PuroClean golf tournament, followed by several days of events and activities, including panel discussions and department education sessions, a strategic partner expo, corporate updates, and the highly anticipated awards gala honoring franchise owners and their teams for their 2022 accomplishments.
"We are here to celebrate the successes of our franchise owners," says PuroClean Chairman and CEO Mark W. Davis. "Success is when planning and opportunity intersect. Frank Torre [vice chairman] and I always tell our teams that when focusing on profit, when they follow our system, when they focus on serving others as they follow our model, they will be wildly successful. At Convention this year, as with any other year, we get to celebrate those successes."
Kicking off the four-day event, the annual PuroClean golf tournament was held at the English Turn Golf and Country Club, followed by a PuroClean Network Leadership Council (NLC) meeting and welcome reception hosted by PuroClean Brand Ambassadors and NLC members where owners and their guests could get reacquainted and socialize before the big event kick-off.
The following days at Convention included a Strategic Partners' Expo, a PuroWomen Growth Group training meeting, an exclusive Meet-the-Team Day for prospective franchise owners, and a host of Interest Pavilions where attendees were welcome to join the discussion on nine key topics, updates from the executive leadership team, departmental training, and more.
The event concluded at the On-the-Move dinner and awards ceremony, which honored both new and long-time franchise owners within the network in 11 distinguished categories based on top sales, performance, and other criteria. For the first time ever, the PuroClean Franchise of the Year and Brand Promise recipients won in back-to-back years.
Additionally, for the first time ever, Becky Edgren, Nigel Belgrave, Chris Tucker, and Bob Jordan were honored as the inaugural class of PuroClean Mentors for their leadership and mentorship of incoming franchise owners. Other notable presentations included the 42 franchise owners who made the 2022 President's Circle, as well as Brand Ambassadors and NLC members.
This year's Convention also offered a series of talks by special guests and industry leaders, including a 'fireside chat' with PuroClean President and COO Steve White and IFA SVP of Governmental Relations and Public Affairs Michael Layman, as well as company updates from White and PuroClean CEO and Chairman Mark W. Davis. The PuroClean leadership team also delivered themed presentations covering marketing, operations, and business development, serving as the informational core of the event.
Furthermore, the event featured a variety of spotlight sessions from key sponsors and partners in attendance. Franchise owners were also invited to participate in panel discussions regarding commercial large loss, where they were further educated on how the PuroClean partnership with Signal Restoration can help them tackle larger commercial jobs following severe weather events.
"In recent years, we've experienced tremendous growth, and some of our franchise owners have had dramatic success, so we did more panel discussions with successful PuroClean franchise owners sharing their insights, their innovations, and their wisdom," says PuroClean President and COO Steve White. "Convention is as much sharing of high-value information as it is a celebration of some of the franchise owners who've been really successful in our company. We collaborated and took the feedback of our franchise owners and made some changes to the Convention program. We added more networking time to maximize time with each other and planned all new content for all new value to attendees."