Program Reduces Cigarette Litter By 60 Percent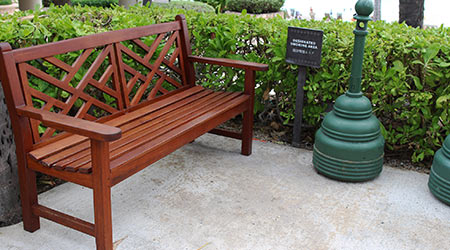 Keep America Beautiful, the national nonprofit that envisions a country in which every community is a clean, green and beautiful place to live, announced an average 60 percent reduction in cigarette litter in communities that implemented its Cigarette Litter Prevention Program in 2016, a 10 percent increase over the 2015 program results. The Cigarette Litter Prevention Program, now it its 15th year, is the nation's largest program aimed at reducing cigarette litter.

Keep America Beautiful also announced that new grants, totaling $297,500, will be distributed to 37 organizations through the 2017 Cigarette Litter Prevention Program. Keep America Beautiful affiliates, local government, business improvement districts, downtown associations, parks and recreation area departments, and other organizations dedicated to the fight to end littering and beautify America's communities are receiving grants. Since the establishment of the national initiative, communities in all 50 states, the District of Columbia, Puerto Rico and Canada have implemented the Cigarette Litter Prevention Program to reduce cigarette litter.

"We are increasingly optimistic about ending cigarette butt litter in America," said Keep America Beautiful COO Becky Lyons. "Keep America Beautiful and our Cigarette Litter Prevention Program partners are dedicated to educating consumers on the hazards of litter and providing the tools to change their behavior. Recent cigarette litter reduction numbers show we are moving in the right direction towards making the littering of cigarette butts – and littering in general – socially unacceptable in our country."

Since its establishment, the Cigarette Litter Prevention Program has consistently cut cigarette butt litter by approximately half based on local measurements taken in the first four months to six months after program implementation. Survey results also demonstrate that as communities continue to implement and monitor the program those reductions are sustained or even increased over time. Keep America Beautiful has distributed nearly $3 million in grant funding since 2006 to support local implementation of the program in more than 1,700 communities nationwide.

Last year, grants provided by Keep America Beautiful through the Cigarette Litter Prevention Program funded implementations across the country in a variety of settings including downtowns, roadways, beaches, parks, marinas, colleges/universities, and at tourist and special event locations.

Tobacco products, consisting mainly of cigarette butts, are the most littered item in America, representing nearly 38 percent of all items littered, according to "Litter in America," Keep America Beautiful's landmark study of litter and littering behavior.

Research has shown that even self-reported "non-litterers" often don't consider tossing cigarette butts on the ground to be "littering." Keep America Beautiful has found that cigarette butt litter occurs most often at transition points – areas where a person must stop smoking before proceeding into another area. These include bus stops, entrances to stores and public buildings, and the sidewalk areas outside of bars and restaurants, among others.

To address cigarette butt litter, Keep America Beautiful's Cigarette Litter Prevention Program advocates that communities integrate four proven approaches:

• Encourage enforcement of litter laws, including cigarette litter;
• Raise awareness about the issue using public service messages;
• Place ash receptacles at transition points such as entrances to public buildings; and
• Distribute pocket or portable ashtrays to adult smokers.

The "Guide to Cigarette Litter Prevention" provides information about starting and maintaining a Cigarette Litter Prevention Program in your community, and can be found online at PreventCigaretteLitter.org. View the Cigarette Litter Prevention Program PSA video on Keep America Beautiful's YouTube channel.
Disclaimer: Please note that Facebook comments are posted through Facebook and cannot be approved, edited or declined by CleanLink.com. The opinions expressed in Facebook comments do not necessarily reflect those of CleanLink.com or its staff. To find out more about Facebook commenting please read the Conversation Guidelines.
---