Preventing the Most Common Workplace Injuries That Impact Janitors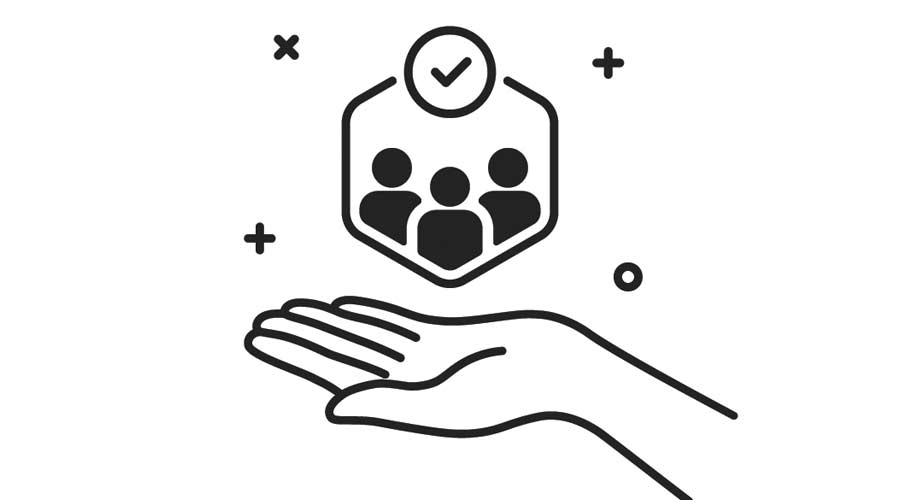 Contributed by Janitorial Manager
Google some of the most common workplace injuries in the janitorial industry, and you'll get a whole lot of results from law offices. These results, however, are not necessarily what you would expect. Yes, some seem like they're out for some quick cash, but a number of the results highlight how common these injuries are and push for safer working conditions.
We'll get into some of the facts and figures, but it's important to note that the ideal is to prevent injuries in the first place. No one wants to get hurt on the job. And many of the most common workplace injuries are products of poor safety protocols or lack of training. That's not to say that people won't get injured. Accidents happen, but they don't need to be common.
How to Prevent the Most Common Workplace Injuries in the Janitorial Industry
According to the Bureau of Labor Statistics, there were 42,740 injuries in the janitorial industry in 2015. The majority of those (16,480) were from overexertion and bodily reaction.
In 2020, there were 2.8 injuries per 100 janitorial workers. That information is presented differently, but with over 2.2 million workers, that equates to approximately 61,600 nonfatal injuries.
So what injuries are we looking at? One study published in the American Journal of Industrial Medicine notes that in interviews with 620 janitors, over 58 percent reported low back pain, while more than 46 percent of respondents reported both shoulder pain and wrist or hand pain. Between 17 percent and 21 percent reported eye irritation, skin problems, or breathing problems due to the cleaning products they use.
If you consider the amount of heavy lifting, repetitive motions, chemical use, and working around wet floors, it's not a huge surprise.
At the same time, there is some differing information on what, exactly, are the most common workplace injuries for janitors. While some sources cite slip and fall accidents, others point to respiratory and dermatologic diseases as the most common due to "exposure to cleaning agents, wet work, and rubber latex."
Let's look at this from another viewpoint, though. We can see pretty easily that back or hand injuries can come from similar activities. And whether you're talking about eye irritation, lung irritation, or a rash, exposure to cleaning products can cause any of these issues.
So instead of considering what the most common workplace injuries are, let's look at why these injuries happen and the steps we can take to prevent them. A review by the Washington State Department of Labor & Industries found that some of the leading causes of workplace injuries reported by janitorial workers include:
• Needing to work too quickly (91 percent)
• Not enough time to complete their job (17 percent)
• Working short-staffed (18 percent)
• Poor equipment quality (35 percent)
• Lack of adequate supplies (14 percent)
Another 15 percent report that rushing is one of the leading causes of slip and fall accidents.
If you look closely, you can see how intertwined these issues are. Working without the proper supplies or equipment in good shape necessitates more effort to do the job correctly. And when you spend more time and energy on one task, you end up rushing to make up that time elsewhere.
Doing extra work due to an increased work load and being shorthanded accounts for nearly every issue that janitorial staff attribute to workplace injuries.
What can a commercial cleaning company do?
It's always good to start with the basics. How is your employee safety training? Is it updated and current? Does everyone on your team get yearly safety training? Are you reviewing general ergonomic principles, such as lifting with the legs and not with the back?
Are some of the simple and easy safety precautions in place? For example, are heavier items and liquid cleaners stocked on lower shelves? Do you have enough "Wet Floor" signs? Do you supply PPE, and does everyone on your team understand how to don and doff it properly? That's especially important since janitorial crews are often at the forefront of Covid cleaning.
Do you have protocols for cleaning chemical spills? As simple as these solutions seem, they can do wonders for preventing some of the most common workplace injuries.
Even if you have all these protocols in place, that doesn't address what janitors are saying is leading to most injuries. If you're short-staffed and your team is overworked without enough time to complete tasks, accidents are going to happen.
One approach to correcting that is through organization and scheduling efficiencies. Janitorial software is essential in helping you track inventory, keep up with equipment maintenance, plan your work loading, and ensure you're up-to-date on invoices and billing (which can help you determine if you're ready to hire more people).
When you put it all together, watching out for your workers, keeping schedules on track and being realistic about how much you can accomplish, can go a long way in producing a bigger payoff. Not only will you have a healthier, more productive team, but you'll spend a lot less time worrying about injuries and staff absences.