Preventing Mold In An Office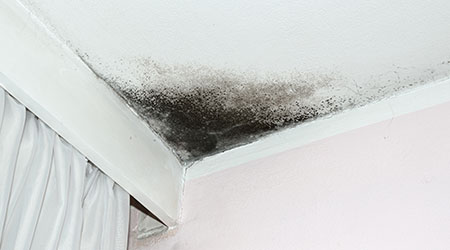 Mold growth can impact facility workers by lowering employee productivity and increasing the rate of illness, according to an article on the Office Cleaners London website. Mold can also deteriorate wood and fabric, causing property damage, which is why prevention is important.

Damp or humid environments such as facility entrances, restrooms and break rooms are vulnerable to mold. But facility cleaning managers can lower the risk of mildew and mold growth by controlling the humidity and condensation, and properly sanitizing in these areas.

Corners, ceilings, crevices in the walls, spots around air vents and water pipes should be checked regularly for early signs of mold growth. Proper carpet care or matting programs at entrances can keep moisture in check and constant temperature control will help avoid condensation from forming.

For more tips on controlling mold and mildew, click here.
Disclaimer: Please note that Facebook comments are posted through Facebook and cannot be approved, edited or declined by CleanLink.com. The opinions expressed in Facebook comments do not necessarily reflect those of CleanLink.com or its staff. To find out more about Facebook commenting please read the Conversation Guidelines.