Pilot Chemical Company Opens Microbiology Lab To Help Accelerate Innovation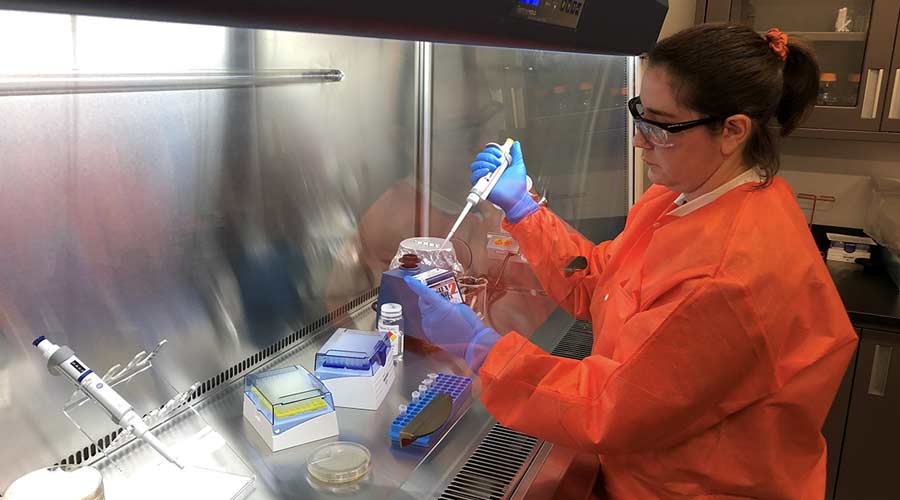 Pilot Chemical Company has opened a microbiology lab to bring new biocidal products to the market and continue its strategy of accelerated innovation. The lab, which occupies 750 square feet at the company's Sharonville Technology Center in Cincinnati, opened in January.
"In the last three years, we have invested more than $4 million into the Sharonville Technology Center, which adds to our testing and application capabilities," says John Manka, Ph.D., director of Research and Development (R&D) and Sharonville Technology Center Site Manager. "We've also increased our staff by 30 percent. We continue to invest in our employees and our R&D capabilities to position ourselves for growth."
The Sharonville lab complements existing capabilities at Pilot Chemical Company's Innovation Center, which opened in 2018 in Pittsburgh.
"Ultimately, the new lab will help us bring new and innovative biocidal products to the market," says Katie Lahni, Biocide Technology manager. "It will help us optimize our biocide end-use products and allow for a quick and targeted way to screen prototype formulations, resulting in a faster to-market strategy to support our innovation efforts."
Pilot Chemical manufactures a wide variety of products for various markets and applications, including biocidal products for the disinfecting, food processing, and oil and gas markets, among other uses.
To support the growth strategy created by the new microbiology lab, Sarah Hale recently joined Pilot Chemical Company as a microbiologist to run the Sharonville lab and conduct testing.
"Our new lab allows us to screen biocide formulations quickly and efficiently to better serve our customers and tailor formulations to their specific needs," says Hale. This gives us a competitive edge."
Pilot Chemical Company plans to hire a Biocide Formulation Specialist to support Lahni and Hale with the development of new microbial products and maintain existing biocide products. Other specialty professionals will be added to the microbiology lab as demand dictates.