Pest Management Tips for Ticks, Termites and More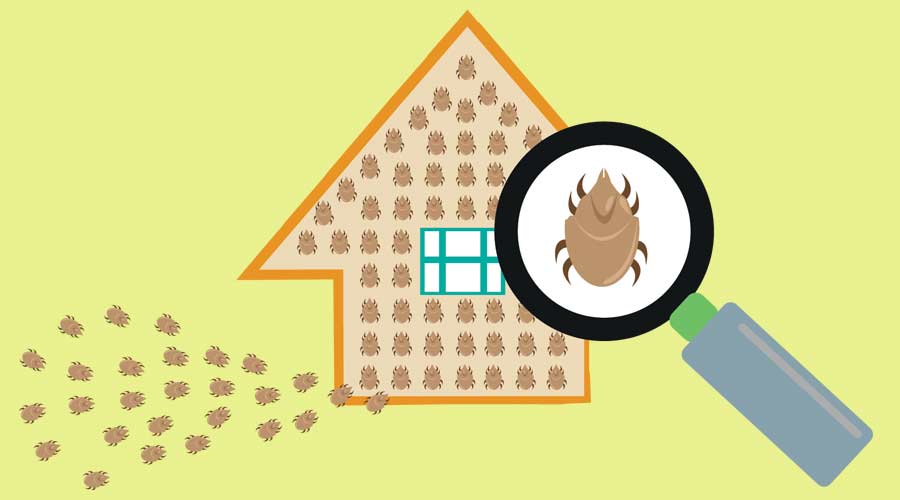 While National Pest Management Month was in April, there's never a bad time for facility cleaning managers to get a refresher on best practices as we head into the summer months.
Certain pests, such as rodents and cockroaches, are common facility invaders and known for transmitting potentially serious diseases and bacteria to humans and can be tricky to eradicate on your own. Termites are another pest consumers should keep an eye out for, as they can cause costly damage to property while going unnoticed in uninhabited areas of the home.
To help consumers get prepared for peak pest season this spring and summer, NPMA is recommending the following expert tips:
Prevent termites by installing downspouts, gutters and splash blocks to divert water away from the foundation. Be sure to also eliminate mulch or wood contact with the exterior of the structure.
Prevent mosquitoes by removing sources of moisture around the property, as this pest only needs half an inch of water to reproduce.
Prevent flies by regularly removing garbage and using well-sealed receptacles to help deter this pest from coming indoors.
Prevent rodents by sealing any cracks throughout your property with an appropriate sealant.
Prevent cockroaches by practicing proper sanitation. Avoid letting dishes pile up in the kitchen and be sure to wipe down counters to keep them free of food debris.
Another pest capable of wreaking havoc on facilities and occupants are ticks. Across the country, tick encounters are commonplace, in fact, a recent survey* among over 2,000 U.S. adults, commissioned by the NPMA and conducted online by The Harris Poll, found that nearly two-thirds of Americans (63 percent) have seen or removed a tick from themselves, someone else, or a pet. This data is alarming, making it imperative for facility managers to take action now to protect their property.
Tips for protecting commercial properties from ticks include:
Clear any overgrown vegetation or brush, especially around the border of the property to eliminate potential tick habitats
Remove leaf litter as this can serve as a tick shelter
Eliminate potential rodent food sources to keep them off the property by securing trash receptables as these animals can carry ticks into your yard
Use materials like gravel or wood chips to create a barrier along the edge of your property and discourage tick migration from surrounding greenery
Keep grass cut low to prevent ticks from hiding amongst the greenery
Build fencing around your facility to keep wild animals like deer or raccoons out, as they can carry embedded ticks onto the property
For more facility management tips from the NPMA, click here.