Partnership Provides UV-C Disinfecting In Nursing Homes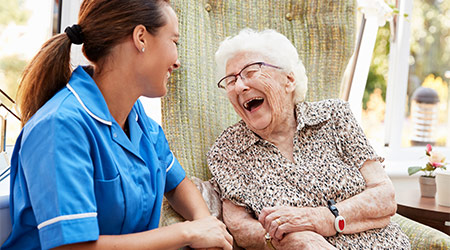 iCleanse announced that it has partnered with Athena Health Care to provide Athena's 51 nursing home in the Northeast with UV-C disinfecting units to disinfect frequently used devices from COVID-19 and other virus.
 For over three decades, the Farmington, Connecticut-based Athena Health Care Systems has provided skilled nursing care, short-term, post-hospital rehabilitation, assisted and senior living, as well as home health, hospice care, and private duty program services. 
Health care facilities have been working hard to protect patients and employees from contracting and spreading COVID-19. A major strategy to curb outbreaks is using UV-C Technology, such as the iCleanse Swift, to disinfect frequently touched items and devices that are passed from person to person.
"The iCleanse units have been well-received and greatly appreciated by the teams at our centers," said Larry Santilli, president, and CEO, Athena Health Care Systems. "Nursing homes across the country have been significantly impacted by COVID-19 and Athena Health Care Systems has gone to extraordinary lengths to provide protection, whether in the forms of PPE or the newest technology in the iCleanse units, to ensure the health and safety of our staff. The units provide not only another level of infection prevention, but also provide peace of mind for our dedicated, compassionate caregivers. Chris Allen and his team have developed a great tool to complement our expanding infection prevention program."