Pandemic Brings Highs And Lows To Cleaning Businesses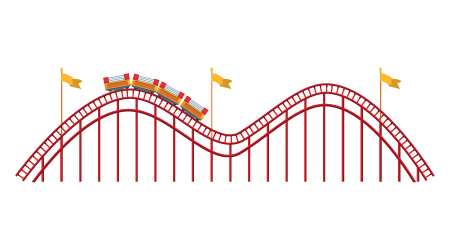 The COVID-19 pandemic has been an amusement park-worthy roller coaster ride for cleaning service providers in the Richmond, Virginia area.
When the virus began to cause havoc across the United States in March, Kelvin Taylor's Jan-Pro Cleaning Services franchise was hustling to keep up with demand. He hired 20 employees in the first couple weeks of the pandemic just to keep up with what was being asked of the business. But eventually the demand slowed down, causing business to go from boom to bust, reports the Richmond Times-Dispatch.
When businesses in the Richmond area were forced to stop operations due to the pandemic, Taylor and his team had a lot less clients to service. Now that businesses are beginning to open up again, Taylor's franchise is seeing some increased demand, but he says Jan-Pro is still just doing half services at some accounts.
Taylor's Jan-Pro franchise isn't the only Richmond-area cleaning company to experience different forms of success during COVID-19 pandemic. Some cleaning service providers told the Times-Dispatch that they've seen an increased interest in their services. Other say that they have been adversely impacted by the fact that many employees are working form home.
Daryl Howell, the owner of Simple Solution Cleaning Services of Ashland, Virginia, says his company experienced a 50 percent decline in business during the first few months of the pandemic. Luckily for Howell, business began to improve in June to the point that Simple Solution is disinfecting some job sites three times a week instead of two. He says the work takes longer to complete, too, because the company is caring more for high-touch surfaces.
Sharon Dabney-Wooldrige, the CEO and president of Kleane Kare Team Inc. in Richmond says her business has still been routinely cleaning for clients, even those who only have about 25 percent of their workers coming into the office. Unlike other cleaning companies, Kleane Kare Team's business has been been steady during the pandemic, experiencing neither ups or downs.
To read the rest of the Richmond Times-Dispatch's report, click here.
Disclaimer: Please note that Facebook comments are posted through Facebook and cannot be approved, edited or declined by CleanLink.com. The opinions expressed in Facebook comments do not necessarily reflect those of CleanLink.com or its staff. To find out more about Facebook commenting please read the Conversation Guidelines.
---