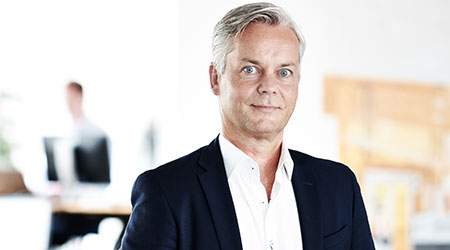 Nilfisk, a global manufacturer of professional cleaning equipment, recently announced that Hans Henrik Lund has officially taken up his new position as CEO.

It was announced in February that Lund would replace previous CEO Jonas Persson, who left the company in February. In the meantime, Lars Gjødsbøl, Nilfisk's executive vice president of Global Operations, served as interim CEO.

According to Jens Due Olsen, chairman of Nilfisk's board of directors, Lund brings a strong global background in technology, product development and innovation to Nilfisk.

"With the appointment of Hans Henrik Lund as new CEO of Nilfisk, we have the right profile to develop and grow Nilfisk, to lead the business as an independently listed company, and to execute on our overall strategy to further consolidate our position as a world leader in the professional cleaning equipment industry," said Olson.

"I am both honored and exited to be the next CEO for Nilfisk," said Lund. "It is a privilege to become part of an organization that for the past 111 years has been committed to developing high quality solutions and products. I see great potential in the organization and industry and look forward to meeting our valued customers around the world."

Lund's background includes leadership positions at a number of global companies over the past 25 years, including 10 years at heating automation firm Danfoss as well as 10 years between mobile accessory companies Jabra and Nokia Gear. Most recently, Lund served as CEO of Finnish lighting company Helvar. Lund holds an M.Sc in Mechanical Engineering, a Ph.D in Material Science, and an MBA in Organization and Business Management.