Nilfisk Appoints New CEO; Confirms Intended NKT Holding Split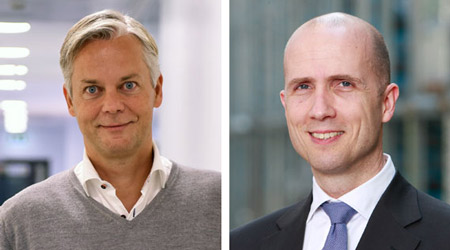 Nilfisk, manufacturer of professional cleaning equipment, announced the appointment of Hans Henrik Lund as CEO. Lund replaces Jonas Persson, who joined Nilfisk as CEO in January of 2014. Lund will begin in his new role in August. In the interim, Lars Gjødsbøl, Nilfisk's executive vice president of Global Operations, will serve as CEO.

"With the appointment of Hans Henrik Lund as new CEO of Nilfisk, we have the right profile to develop and grow Nilfisk, to lead the business as an independently listed company, and to execute on our overall strategy to further consolidate our position as a world leader in the professional cleaning equipment industry," said Jens Due Olsen, chairman Nilfisk's board of directors.

Lund's background includes leadership positions at a number of global companies over the past 25 years, including 10 years at heating automation firm Danfoss as well as 10 years between mobile accessory companies Jabra and Nokia Gear. Most recently, Lund served as CEO of Finnish lighting company Helvar. Lund holds an M.Sc in Mechanical Engineering, a Ph.D in Material Science, and an MBA in Organization and Business Management.

"Jonas Persson has led the process of positioning Nilfisk for growth and has established a strong management team. I wish to thank Jonas for his contribution to Nilfisk, and I wish him all the best in the future," Olsen said.

Along with the rest of the executive management team and in cooperation with Jens Due Olsen, Lars Gjødsbøl will ensure continued focus on daily business and execution of Accelerate+ while preparing the transition to Hans Henrik Lund as CEO. Gjødsbøl will still hold the responsibility for Global Operations.

Nilfisk also today confirmed the intention to split NKT Holding, subject to close of NKT Cables' acquisition of ABB HV Cables. Nilfisk's board of directors will seek the mandate to proceed with the process at the NKT Annual General Meeting, to be held April 21, 2017, and complete the split in the second half of 2017 as soon as possible after Hans Henrik Lund has joined Nilfisk.

"We recognize that many colleagues have already put a huge effort into preparing Nilfisk for the separate listing. It is, however, very important that Hans become part of the finalization of the process to ensure a successful future as a listed company," Olsen said.