Nexstep Announces Sales Rep Agency of the Year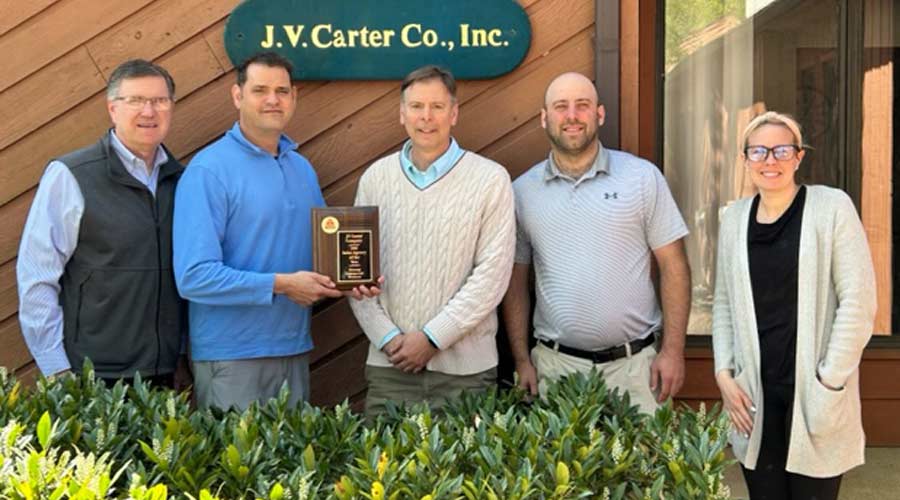 Nexstep Commercial Products (Exclusive Licensee of O-Cedar) announced JV Carter Company of Phoenixville, Pennsylvania as their 2022 Sales Rep Agency of the Year.
JV Carter has represented Nexstep Commercial Products since 2018. The agency was established in 1981 by Marty Cull. JV Carter Company offers advanced cleaning solutions to facilities by representing best-in-class manufacturers that improve cleaning results. For over 40 years, JV Carter has been the premier facility solutions sales and marketing agency in the Mid-Atlantic region, covering Pennsylvania, New Jersey, and Delaware. JV Carter Company offers a variety of solutions to many different businesses and industries, by providing cutting edge technologies which incorporate labor-saving solutions.
In addition to President Marty Cull, JV Carter Company sales reps for Nexstep include Sales Consultants Matt Quay and Tom Keer, Business Developer JT Keer, and Sales and Marketing Coordinator Julie Cull Beninat (all pictured above).
When asked how he feels about being named Nexstep's 2022 Sales Rep Agency of the Year, Marty Cull said, "Over the last 5 years we are very appreciative of the support Nexstep Commercial Products, led by Todd Leventhal and his team, has brought our group, as they continue to provide innovative solutions for our customers."