New Mexico Governor Signs Bill Ensuring Free Menstrual Products in Public School Restrooms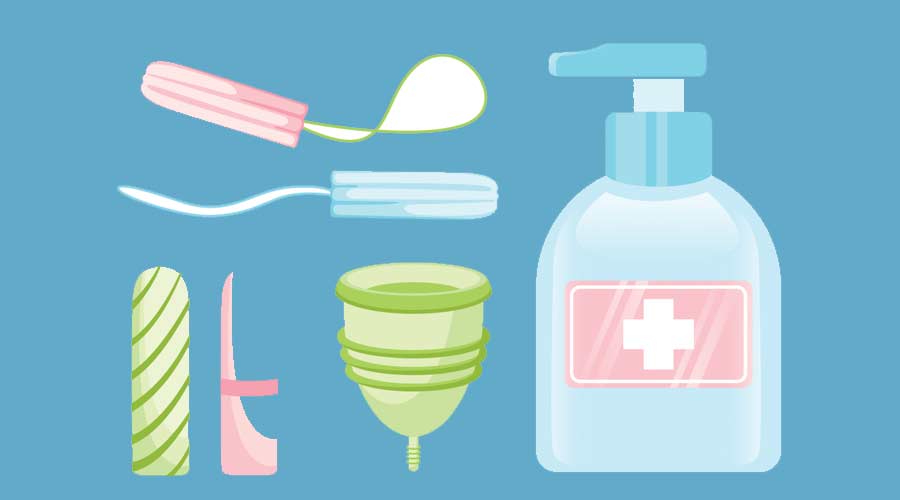 In an effort to improve attendance and the overall wellbeing of students, lawmakers in New Mexico governor Michelle Lujan Grisham signed two bills last week — one providing free menstrual products in public school restrooms and the other codifying school-based health centers into state statute, as covered by NM Political Report.
The bill that will make menstrual products accessible in all public schools across the state, HB 134, will now require every women's and men's restroom across elementary, middle and high school to have a menstrual product dispensary accessible. The bill, which was sponsored by state Rep. Christine Trujillo of Albuquerque, aims to alleviate potential shame and distractions for students focused on athletics and academic efforts.
The school-based health centers bill, SB 397, is more of a precautionary move sponsored by state Sen. Nancy Rodriguez of Sante Fe. Codifying health centers into state statute ensures that they cannot be eliminate through political intervention in a future scenario. The centers themselves will not have any changes made to them. Services within the realm of health centers in schools — in which over 70 exist across New Mexico — also extend to behavioral health care.
For related news, check out this recent column for Facility Cleaning Decisions highlighting the importance of menstrual care accessibility in schools.