Nassco Names 2021 Vendor Representative of the Year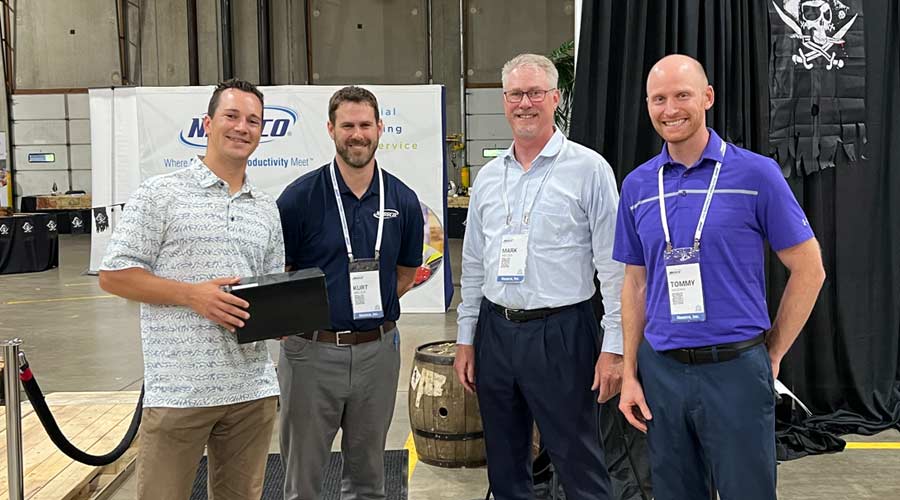 Spartan Chemical Company, Inc. a leader in the formulation and manufacturing of sustainable cleaning and sanitation solutions for the industrial and institutional market, announced that Paul Roskos, Spartan Chemical regional manager, was awarded 2021 Vendor Representative of the Year by Nassco Inc. in New Berlin, Wisconsin.
Nassco's vendor of the year is selected via an exclusive voting process conducted by the company sales team. The award recipient is chosen based on many factors such as responsive and resourcefulness, ability to bring in new opportunities and help close business, as well as initiating value added customer visits.
"Paul is creative, responsive and engaged," says Kurt Melzer, vice president, Nassco. "He is always prepared and is dedicated to providing solutions. He is a great asset to our team."
The award was presented to Mr. Roskos by Tommy Higgins, vice president sales, Nassco, during the company's Open House and Vendor Appreciation event in New Berlin, Wisconsin.