NFL Team Revamps Hygiene Partnership with Tork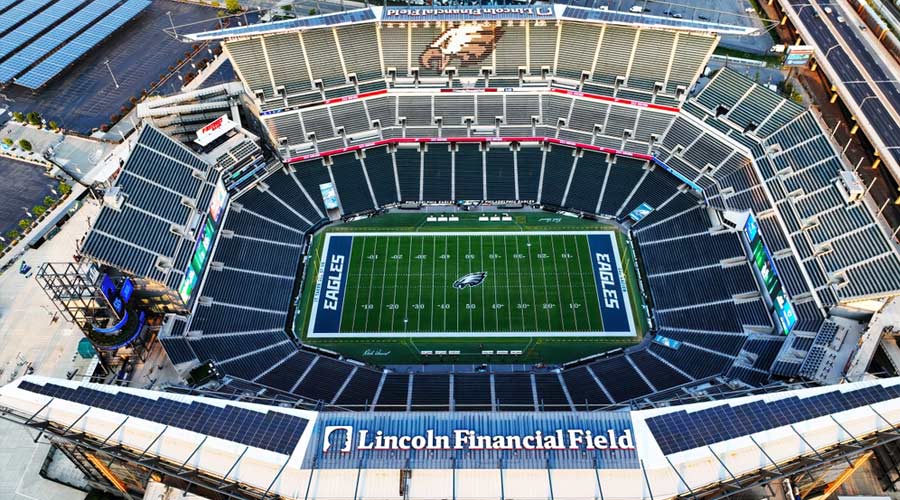 The Philadelphia Eagles and Tork, the professional hygiene brand from the global hygiene and health company, Essity, with North America headquarters in Philadelphia, announced enhanced sustainability efforts by making an upgrade to the hygiene solution products available at Eagles facilities. The team will deploy the Tork PeakServe Continuous hand towel system and Tork Clarity Hand Washing Foam Soap at Lincoln Financial Field and NovaCare Complex.
The Eagles and Tork have partnered since 2007 to raise awareness and promote the benefits of proper hygiene. The partnership reinforces the Eagles' commitment to sustainability and providing hygienic, safe experiences for fans.
"Tork has been a valuable partner to the Philadelphia Eagles for 16 years, providing innovative hygiene solutions that help us achieve our sustainability goals," says Norman Vossschulte, director of Fan Experience and Sustainability, Philadelphia Eagles. "We're excited to expand our partnership with Tork and upgrade our hand hygiene offering to fans and staff with Tork PeakServe and Tork Clarity Foam soap."
"We are excited to expand our partnership with the Philadelphia Eagles and contribute to their sustainability efforts," says Matt Urmanski, V.P. of Sales and Marketing of Essity Professional Hygiene North America. "Tork PeakServe and Tork Clarity Foam soap are award-winning, innovative solutions that promote both sustainability and efficiency, and we are thrilled to see them in action at Lincoln Financial Field helping enhance the fan experience."