NAM Launches Coalition Against Washington Regulations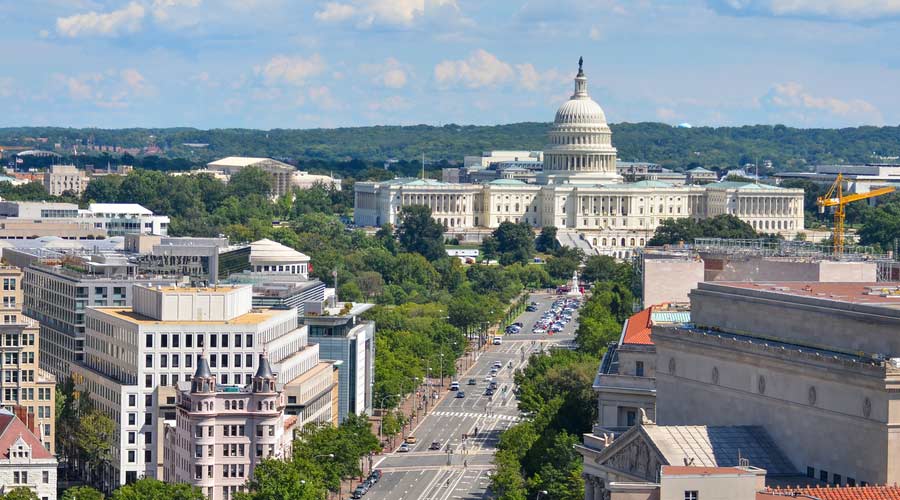 The National Association of Manufacturers, members of the NAM's Council of Manufacturing Associations and Conference of State Manufacturers Associations launched Manufacturers for Sensible Regulations, a coalition addressing the impact of the current regulatory onslaught coming from federal agencies.
According to the NAM's Q2 2023 Manufacturers' Outlook Survey, more than 63 percent of manufacturers report spending more than 2,000 hours per year complying with federal regulations, while more than 17 percent of manufacturers report spending more than 10,000 hours.
"President Biden and Congress have prioritized strengthening the manufacturing sector in America through historic legislation like the Bipartisan Infrastructure Law, the CHIPS and Science Act, initial permitting reform actions in the Fiscal Responsibility Act and even some energy provisions in the Inflation Reduction Act," said NAM President and CEO Jay Timmons. "Unfortunately, the continued onslaught of regulations is having a chilling effect on investment, curtailing our ability to hire new workers and suppressing wage growth, especially for small and medium-sized manufacturers. The recently released regulatory agenda from the administration shows this barrage isn't stopping."
"Washington is creating tremendous doubt across our sector at a time when we're still dealing with economic uncertainty. And the unbalanced regulations coming out of this administration threaten to undermine our ability to grow, compete and win on a global scale," says American Cleaning Institute President and CEO, NAM board member and CMA Chair Melissa Hockstad. "We want President Biden's manufacturing agenda to succeed. Unfortunately, we are seeing the signs that the regulatory agenda is jeopardizing the investments enacted over the past 18 months."
"U.S. pulp and paper manufacturers recognize the need to address the challenges of our changing climate and share the administration's goal to secure a more sustainable future," says American Forest & Paper Association President and CEO Heidi Brock. "This can only be achieved by working with — not against — manufacturers to craft achievable and balanced regulations that address environmental challenges without threatening manufacturing jobs."
"Manufacturers have proven to be extraordinarily resilient in recent years, leading Utah and the entire country coming out of the pandemic and through times of geopolitical turmoil," says Utah Manufacturers Association President and CEO, NAM board member and COSMA Chair Todd Bingham. "But the regulatory agenda currently coming out of our nation's capital has the potential to derail the gains we've made during this administration. We will work with our state partners and the White House to find solutions to help grow our sector in the most responsible way possible."
The NAM survey also highlighted that only 67 percent of manufacturers are positive about their own company's outlook, the lowest since Q3 2019. It shows the consequences of regulations: If the regulatory burden on manufacturers decreased, 65 percent of manufacturers would purchase more capital equipment, and more than 46 percent would increase compensation.
The group has been meeting with key members of the Biden administration and Congress to highlight the devastating impact of unbalanced regulations. Learn more at the NAM's online regulatory action center here.