NACD Honors Coast Southwest with 2022 Responsible Distribution Excellence Award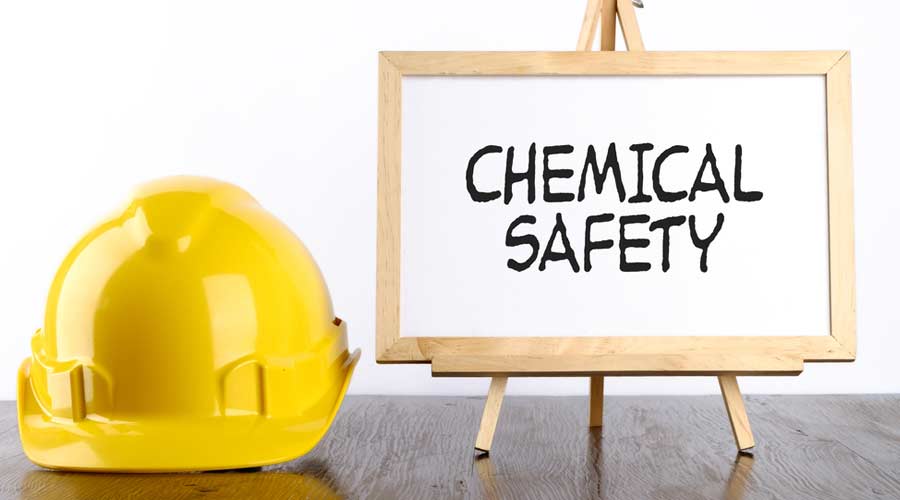 The National Association of Chemical Distributors (NACD) announced the winner of the 2022 NACD Responsible Distribution Excellence Award. Since 2006, this award has recognized companies that demonstrate unwavering commitment to Responsible Distribution, NACD's environmental, health, safety, and security (EHS&S) program. Awarded companies demonstrate the highest commitment to product stewardship and responsible distribution in phases of chemical storage, handling, transportation, and disposal.
This year's Responsible Distribution Excellence Award goes to Coast Southwest, Inc.
Coast Southwest, Inc. is a full-service, specialty chemical, surfactant, and silicone distributor headquartered in Arlington, Texas. For nearly forty years, Coast Southwest has gone beyond chemical distribution to deliver products that inspire and innovate. Coast Southwest recently passed its sixth NACD Responsible Distribution verification and has been ranked the ICIS Top 100 Chemical Distributor for fifteen consecutive years.
"Coast Southwest exemplifies a commitment to NACD Responsible Distribution which is notably ingrained in its business and its culture," says Megan Bohan, CEO & owner of TRInternational and Treasurer of NACD's Board of Directors. "It's clear that Coast Southwest has taken critical steps to establish and implement key performance standards that uphold the highest safety and quality operations. This leadership, even during challenging times, sets an example not only for other members, but the industry as a whole."
A few examples of Coast Southwest's commitment to Responsible Distribution include:
• Developing best operational practices by conducting weekly reviews on all open corrective actions and preventive actions (CAPAs) and establishing key performance indicators to help drive improvements through their Responsible Distribution and Quality teams;
• Creating a strong "Know Your Customer" flow to ensure customer service representatives have the authority to question and vet good partnerships;
• Implementing Responsible Distribution as part of onboarding training from the first day on the job; and
• Successfully executing and passing its Responsible Distribution verification on the first attempt after bringing on a new code coordinator within three months of the scheduled verification.
"Coast Southwest prioritizes bold investments that improve industry quality and safety across the diverse communities we serve," says Joseph C. Cimo, president of Coast Southwest, Inc. "We are honored to receive the 2022 NACD Responsible Distribution Excellence award, which reflects the culmination of twenty-five years of dedicated work of our team to enhance the safety and security of Coast Southwest's chemical storage, handling, and transportation for years to come."
Also recognized for their commitment to excellence in Responsible Distribution were Akrochem, based in Akron, Ohio; Allied Universal, based in Miami, Florida; Norman, Fox & Co., based in Industry, California; and TRInternational, based in Edmonds, Washington.