Methods To Test Cleaning For Health Efforts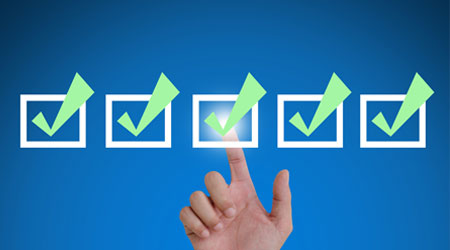 During the pandemic, conventional cleaning for health practices fell to the wayside in many facilities as priorities switched toward touchpoint disinfection instead. But as more offices and commercial spaces gear up for full-scale re-openings, best practices can't be ignored as it involves overall occupant safety and health. Adopting green-friendly products, achieving certifications and sending out promotional material to occupants highlighting these efforts can all be steps in the right direction, but it's important to make sure facilities aren't cutting any corners along the way.
There are many different steps facilities can take to make sure they are cleaning for health to the best of their abilities. Steve Ashkin, CEO of The Ashkin Group and industry proponent for green cleaning, outlined several key examples in a recent article.
Checking Floor Safety: Floor finishes offer labels with a coefficient of friction scale, ranging from 0.1-1.0. The scale indicates slip resistance capability (0.5 is the standard for safety. The higher the number, the stronger the friction). As time goes on, facilities floors may dip below the standard of 0.5 through foot traffic, routine maintenance or shifting climates. Routine testing is paramount to avoid slips-and-falls and other liabilities.
Disinfectant Usage: Just because a disinfectant is on the Environmental Protection Agency's (EPA) List-N doesn't mean it will automatically eradicate viruses or keep occupants safe. It's more important than ever to train on a number of surrounding factors: proper equipment cleaning, disinfection application, proper dilution of chemicals, and more.
Monitor Cleaning Solution: Evaluating when cleaning solution becomes contaminated can be a tricky process. While custodians don't want to be wasteful and switch out chemicals or mops too frequently, they also don't want to run the risk of completing several rooms with contaminated solution and undoing hours of good work. The best method for walking this line is routine solution testing throughout a shift.
For additional insights from Ashkin, check out this article on five key lessons learned about the cleaning industry during the pandemic.