Lexington School Teacher Expresses Concern Over Lack of On-Site Janitors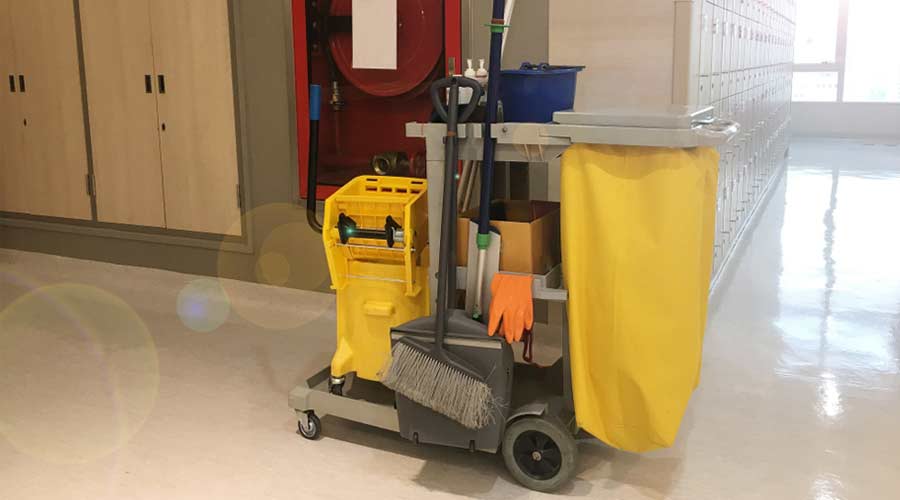 While contract disputes and potential holdouts are a common occurrence for schools and their respective janitorial contractors, a recent report from a recently-opened charter school in Lexington throws a whole new spin on an old scenario. As reported by the Lexington Chronicle — an anonymous teacher from the American Leadership Academy, a public charter K-12 school based in Lexington, sent an email that was acquired by the Chronicle that indicated the school currently didn't have sufficient janitors on campus. The email was part of a newsletter sent to keep parents in the loop on what is going on at the school, and revealed that the teacher is the one that has to sweep the floors and clean the classrooms. As a result, the email requested that students be mindful of leaving any trash behind as there isn't a conventional custodian to take after those duties.
In response to the anonymous report, the district denied the situation, noting they currently and have always employed a janitorial vendor — and that any message to teachers and students to clean the classrooms simply reflects the values of the school and respecting the campus with minor upkeep. The academy, which is run by Charter One, a for-profit educational management company, declined to disclose the name of the janitorial company per privacy laws. While there have been additional reports from parents of students of seeing custodians on campus, students have also overheard conversations from teachers in which they needed to stay after regular hours to clean classrooms themselves of hours at a time.
One parent, who has one son with a heart condition that leaves him especially prone to infections such as strep throat, was deeply concerned at the prospect of either an underrepresented or absent janitorial team on campus, adding that it will become an even greater worry upon the arrival of cold and flu season.
For related content, check out these Fast Facts outlining overlooked back-to-school cleaning needs — and the potential pitfalls of ignoring them.