Last Round of Finalists Announced in National Custodians Are Key Campaign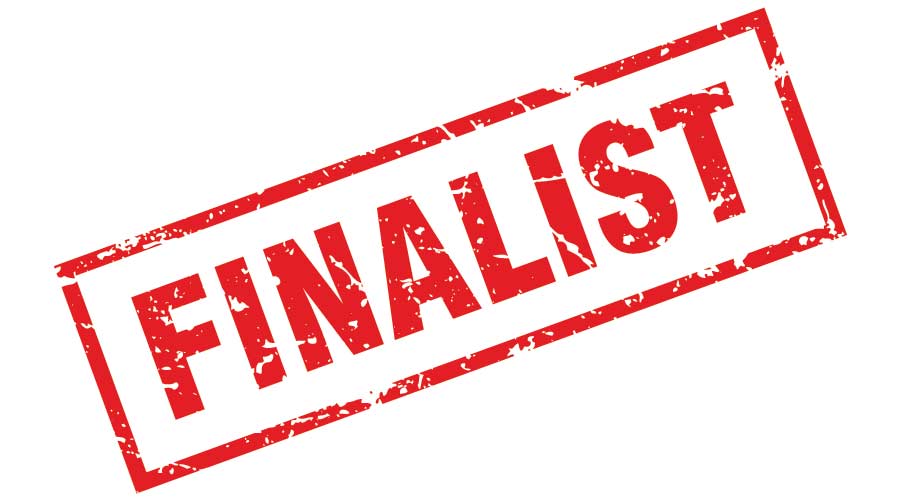 Tennant Company announced the fourth and final round of finalists in its fourth annual Custodians Are Key program. This eight month long recognition campaign rewards the great work K-12 custodians are doing in schools around the country and honors them and their school with a $15,000 prize package. This year's finalists were chosen from a field of nearly 1,400 nominations from around the U.S. and Canada.
The last three finalists are Doreen Merritt of Elms Elementary School in Jackson, New Jersey; Kenny Wilson of Avalon Middle School in Milton, Florida; and Daniel Arredondo of Amistad High School in Indio, California. Each received a $500 gift card and a chance to win the grand prize. The winner will be announced next month.
"We thought we had already seen all the best humanity had to offer in our first nine finalists this year," says Amanda Herbert, senior marketing manager of Tennant Company. "These last three finalists confirm what we've only scratched the surface. Our schools' custodians are empathetic, selfless leaders who care deeply about their work and the communities they serve. We have a significant challenge ahead of us as we select only one grand prize winner from this impressive group of 12."
Finalists Represent the Best of the Best in the U.S. and Canada
• Doreen Merritt was nominated by Shaina Brenner, a teacher at Elms Elementary School. Since taking the helm as head custodian in August 2021, Merritt has "completely transformed the culture of (the) school's custodial staff, creating a positive, happy and productive work environment," according to Brenner. Beyond the custodial staff, Merritt fosters positive relationships with the teaching staff and parent community, supporting events day or night and ensuring students, staff and parents have everything they need. Elms has a large special needs program, and Merritt supports staff with students' diapering needs and toilet accidents with sensitivity and understanding. She has taken it upon herself to attend professional development courses on keeping students safe during transitions and transporting wheelchair students from the second floor in emergency situations. Finally, Merritt champions the school's sustainability initiatives, contributing to a 2022 recognition as a Green Ribbon School. For all of her efforts above and beyond the expectations of a custodian, Brenner asserts Merritt is an invaluable resource and asset to Elms Elementary School.
• Kenny Wilson was nominated by Tabitha Kosmas, a teacher at Avalon Middle School. Affectionately known as the "Mayor of Avalon," Wilson makes deep connections with students, building trust in a way that resonates to the point that many will take Wilson's advice over that of teachers. Students greet Wilson in the halls and eagerly volunteer to help with projects—such as moving boxes or tables—when they can. About 10 years ago, Wilson took one particular student with a problematic home situation under his wing, checking in on him daily and making sure the student had everything he needed. Wilson and the student remain close to this day. The students aren't the only ones Wilson connects with—when Wilson became aware of a teacher's increase in breakthrough epileptic seizures, he began finding reasons to check in on her throughout the day to makes sure she was doing well. He pulls trash (something typically reserved for after school), checks lights and tightens table legs without being asked just to ensure the teacher is taken care of. He has had an impact on everyone he interacts with due to his concern for other people and dedication to their well-being.
• Daniel Arredondo was nominated by Richard Pimentel, principal at Amistad High School. By the time Pimentel arrives at school at 6:30 a.m. each morning, Arredondo has opened the gates, taken out the trash, cleaned the office, prepared coffee for the secretary and raised the flags. He goes on to greet staff, students and parents with an affirmation and a smile. Because of the pride Arredondo instills in students and the care he takes to empower them, Amistad High School does not have trash lingering on the floor or tables after lunch—students take responsibility for themselves and throw all of their garbage away. Students go above and beyond for Arredondo because they know he goes above and beyond for them. Arredondo is a proactive leader on campus, mentoring students on what it means to be a person of honor, addressing violations with compassion—being polite with offending students and offering them the opportunity to rectify their actions, connecting with students and cheering them on at their athletic events and—of course—holding himself to high standards with his job duties. According to Pimentel, Arredondo is not just a custodian, he is not an occasional security agent, he is not just a teacher of character—he embodies what it means to care for students as human beings.
Custodians Are Key Timeline
This year's program began with a call for nominations on Sept. 13, 2022. Nominations closed Nov. 15, 2022, and a total of 12 finalists have been selected. The campaign concludes in late May 2023, when a single grand prize winner will be announced.
Earlier this year, Tennant announced the other nine finalists in this year's contest: Fabian Emery of Keith & Karen Hayes Elementary School in Las Vegas, Nevada; Judy Preete of Indus School in Indus, Alberta, Canada; Keith Venable of Shallowater ISD in Ransom Canyon, Texas; Cristhian Cardona of Abraham Mallinson Elementary School in Sugar Creek, Missouri; Angela Russell of The Benedictine School in Ridgely, Maryland; Matthew Tanel of St. Edmund Campion School in Scarborough, Ontario, Canada; Andrea Wallin of Northview Intermediate School in Kodak, Tennessee; Eric Cardinal of Pleasant Street School in Laconia, New Hampshire; and Rich Kinstetter of Kewaunee High School in Kewaunee, Wisconsin.
The grand prize winner will receive a prize valued at $5,000, while his or her school receives $10,000. Last year's winner was Gladys Hernandez of Blue Valley CAPS in Overland Park, Kansas.
Tennant will announce a winner in May. Visit tennantco.com/custodian to learn more about Tennant Company's Custodians Are Key program.