Lack Of Flu In Southern Hemisphere Proves Importance Of Cleaning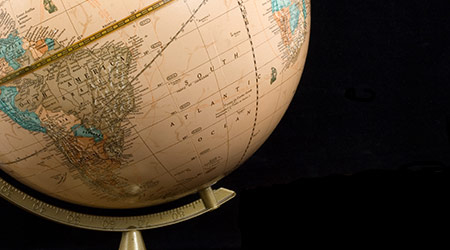 Contributed By Secure Clean Building Services
Up here in North America, we are all focused and concerned about the rising number of COVID-19 cases. Many states are still experiencing high numbers of cases and deaths. Adding to these concerns is that winter is right around the corner, and with winter, the flu season begins.
North American public health experts are now reporting this could be a double whammy (COVID-19 and the flu) causing more sickness, hospitalizations and death.
Luckily, the Southern Hemisphere, which is currently nearing the end of its winter, has experienced a low amount of flu cases this season.
For example, these were the flu numbers for several countries through July:
- Chile recorded 1,134 seasonal respiratory infections this year compared with 20,949 this time last year.
- Australia had 84 influenza cases in the last two weeks of June; they had 22,047 last June.
- A New Zealand clinic reports they are seeing 90 percent fewer flu cases.
- The number of flu cases in Argentina have fallen by 64 percent.
So why is this happening? One reason is because more people are getting flu shots this year. But another reason is that the world has learned a lot about controlling the spread of disease during the COVID-19 pandemic, says Rick Vanderkoy, CEO of Secure Cleaning Building Services, a leading Illinois contract cleaning company.
For instance, the following changes have occurred in the aforementioned countries in the Southern Hemisphere:
- Handwashing has increased considerably.
- Social distancing and the wearing of masks are widespread.
- Large gatherings are banned, and many schools have been closed.
Further, enhanced cleaning and disinfecting have played a major role in reducing the number of flu cases in the Southern Hemisphere.
"Not only are fewer people getting the flu in this area of the world, but companies are saving billions of dollars in absenteeism cost and lost worker productivity," says Vanderkoy. "What is happening in the Southern Hemisphere proves once again that cleaning is an investment. It protects health and saves money."
Disclaimer: Please note that Facebook comments are posted through Facebook and cannot be approved, edited or declined by CleanLink.com. The opinions expressed in Facebook comments do not necessarily reflect those of CleanLink.com or its staff. To find out more about Facebook commenting please read the Conversation Guidelines.
---