Knox County Schools Agree to Cleaning Contractor Agreement Amid Custodial Shortages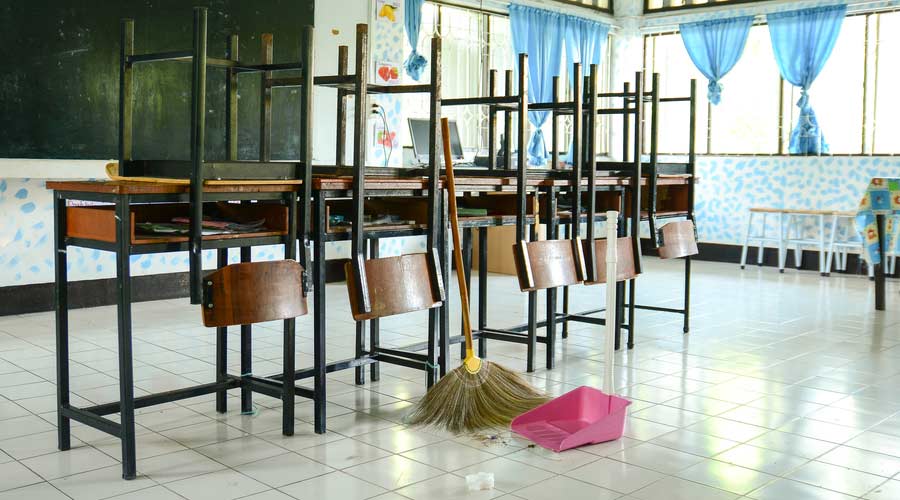 In response to an ongoing custodial shortage that required teachers to take time out of their day to perform classroom cleaning, the Knox County Board of Education in Tennessee recently announced an agreement with building service contractor Duncan & Sons Building Maintenance to fill the void.
As reported by WVLT 8, Duncan & Sons will coordinate with a minimum of 17 schools across the district, with a total of $1 million in funding allocated to completing various cleaning tasks. One board member noted that the need for teachers cleaning hampered the ability to prioritize teaching in the classroom, which was one of the primary decisions behind voting to finalize the contract.
Across the entire district, the current custodians on staff reported trouble completing the high volume of demand for cleaning tasks being done, as over 100 potential custodial positions are currently vacant. Representatives of the district also acknowledged that more could be done to improve hiring and retention of the employees, namely through an increase to the current $10.94 hourly wage rate being given to district custodians. While many of the custodians have stayed on board for the experience of working in a school and interacting with students, the low wages only go so far in many instances, one district advocate commented.
Prior to the Duncan & Sons contact being agreed on, other options were on the table but ultimately denied — including a $200 bonus for all current or prospective custodians at the district. The contract is set to go into motion this February, and carry through the end of June.