Key Factors Propelling the Smart Toilet Market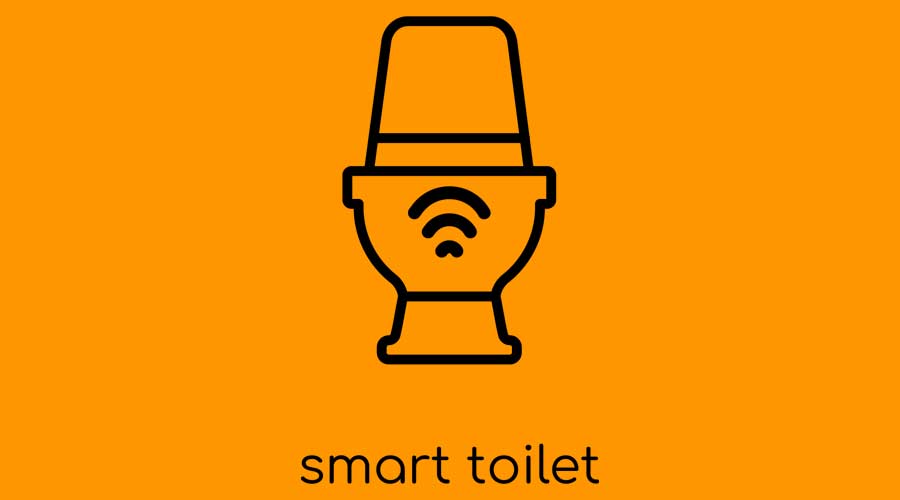 According to a Zion Market Research study, The global smart toilet market was worth around USD 3,172.30 million in 2021, and is estimated to grow to about USD 4,474.55 million by 2028, with a compound annual growth rate (CAGR) of around 5.90 percent during the forecast period.
The smart toilet is a smart toilet device that opens and closes automatically. This smart toilet features several advanced sensor technologies that allow users to customize every detail, from warm water cleaning, UV disinfection, heated seats, and hands-free seat closing to automatic flushing ambient lighting and air freshener. In addition, smart toilets include hardware components such as sprinklers, bottom scrubbers, hair dryers, and artificial flushing sounds to mask the noise.
Some smart toilets have built-in smart virtual assistants that allow users to create an ideal environment using just their voice. These toilets can also be connected to mobile apps that will enable users the freedom to set their personal preferences, such as preferred temperature, cleaning pressure, and status for each person in a household. Growing consumer demand for convenience hygiene products is expected to remain a driving factor in the market growth in the coming years. In addition, industry participants offer innovative hygiene technologies, including UV lighting, automatic flushing, Bluetooth connectivity, and auto-opening seat covers to provide an excellent bathroom experience for consumers.
Growing Demand
The growing demand for water-saving technology is driving the global smart toilet market. One of the main goals of leading smart toilet manufacturers is to conserve water and water resources. Population growth has increased the need for water sustainability, increasing the need for water conservation. Smart toilets effectively contribute to water conservation. The growing demand for water-saving technology is expected to drive the growth of the global smart toilet market.
Market Threats
The threat of substitute products challenges smart toilet market. Conventional toilets are often favored in countries like China, India, and other developing countries. The lack of awareness of smart toilet features cost constraints, and low penetration in developing countries are expected to hinder the future smart toilet market's growth. In addition, hygiene culture varies from country to country. Demand for smart toilets is limited to high-income groups and high-end commercial buildings.
Market Opportunities
Smart toilets offer significant benefits with a range of efficiency sensors built into their systems, such as automatic flushing and ability to detect the amount of water needed to complete a single pass discharge. This feature reduces water usage compared to conventional toilets and automatically shuts off when a potential overflow is detected, leaks, and smart device alerts, saving utility costs. These products can optimize water and electrical energy consumption, making them a hygienic and practical option for buyers. Smart toilets can open and close automatically, heat up, and even clean and deodorize. It can be seen that the installation of smart bathroom products has become a style statement. These factors, coupled with rapid economic growth and improvement of lifestyles worldwide, are expected to act as a significant headwind for the global smart toilet market.
A sample of the report can be accessed here.