Key Factors Boosting Long-Term Care Market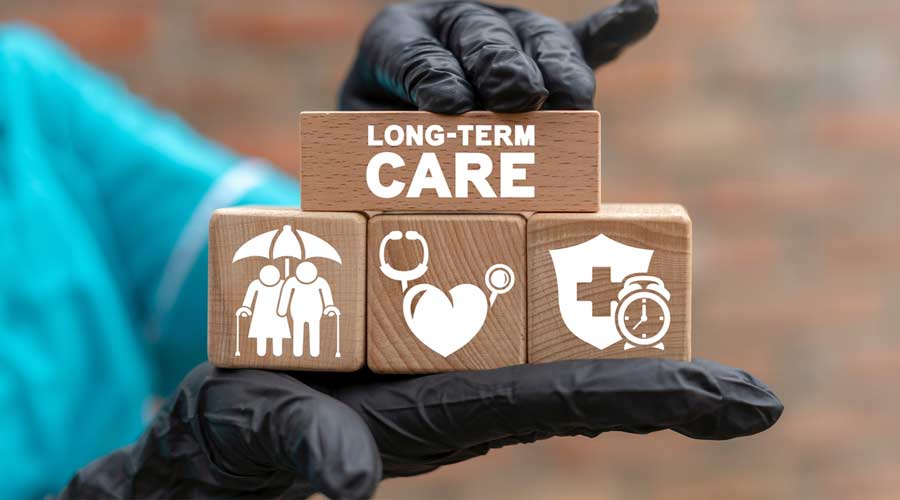 The increasing demand for the long-term care (LTC) market, driven by changing demographics and an aging population, is expected to propel the long-term care market to exceed $2,168.1 billion by 2032 from $1,100.7 Billion in 2022. This market is estimated to reach a compound annual growth rate (CAGR) of 7.2 percent between 2022-2032. The long-term care market refers to the many products and services offered to help people who have disabilities, and chronic illnesses which require support and care.
This market provides services such as home health care, assisted living facilities, hospice care, and nursing homes. The driving factors for this market are the aging population, modern medical technology, and changing attitudes toward healthcare and aging.
The increase in the population of older people is a major concern in many countries across the globe. The last baby boomer generation reached the age span of 52-70 years in 2016 which was the largest aged cohort so far. Also, more than 54 percent of the old population is concentrated only in six countries which include, China, The U.S., Japan, India, Germany, and Russian Federation.
Driving Factors
The factors which drive the growth of the long-term care market include, an aging population which is a significant driver of the long-term care market, as people age then they are more likely to experience chronic illnesses and disabilities which require ongoing support and care.
Advances in medical technology have enabled people to live to linger with chronic conditions and disabilities which increased the demand for long-term care services. Changes in demographics and lifestyles led to an increase in the number of people living alone, which has created a greater need for long-term care services.
Rising healthcare costs made it difficult for individuals to afford long-term care services which increased demand for cost-effective alternatives, like home healthcare. Technological innovations like telemedicine and remote monitoring enabled long-term care providers to deliver care more effectively and efficiently which increased the demand for these services. Government policies and regulations also impact the long-term care market by providing funding, regulating the industry, and setting quality standards.
Restraining Factors
Long-term care also has some restraints in the global market which affect the growth of the long-term care market. The LTC market heavily relies on skilled healthcare workers which can make it difficult for long-term care providers to deliver quality care.
The cost of long-term care services can high for many individuals and families. Many insurance plans like Medicare and Medicaid have limited coverage for long-term care services which can make it tricky for individuals to access the care they need.
There is still a stigma attached to long-term care it makes difficult for providers to attract and retain their clients. These restraints will be critical for ensuring that individuals have access to the care and support they need as they age or deal with chronic disabilities or illnesses.
COVID-19 Impact Analysis
COVID-19 impacted in both ways positively and negatively on long-term care market. Personal protective equipment (PPE) and improved cleaning procedures are just two of the infection control methods in which providers have had to make large financial investments.
The pandemic has exacerbated existing workforce challenges in the long-term care industry, with many staff members falling ill or being forced to quarantine. This has put additional strain on providers and has led to increased reliance on agency staff and other temporary workers.
In response to the pandemic, there have been a number of regulatory changes impacting the long-term care industry, including new requirements for infection control and prevention. Providers have had to adapt quickly to these changes, which has required additional resources and staff time.
The nursing care type segment is the most lucrative segment in the service type of long-term care market.
Growth Opportunity
The long-term care industry is also boosting due to the growing demand for an aging population as the population ages there will be increased demand for long-term care services. Technological advancement is improving the quality of care for patients and increasing the efficiency of healthcare providers.
Advancements like remote monitoring, and tele-health will make it easier for patients to receive care from home, reducing the need for long-term care facilities.
Latest Trends
The need for long-term care services is anticipated to rise drastically as the baby boomer generation ages. In order to fulfill the rising demand, this will put pressure on payers and providers to create new care models and delivery methods.
As opposed to institutional settings like nursing homes, there is increased interest in offering long-term care services in the home and community. This type of care delivery may be more affordable and person-centered.
Read more on LTC market insights here.