Kaivac Donates Thousands of Supplies to NAEIR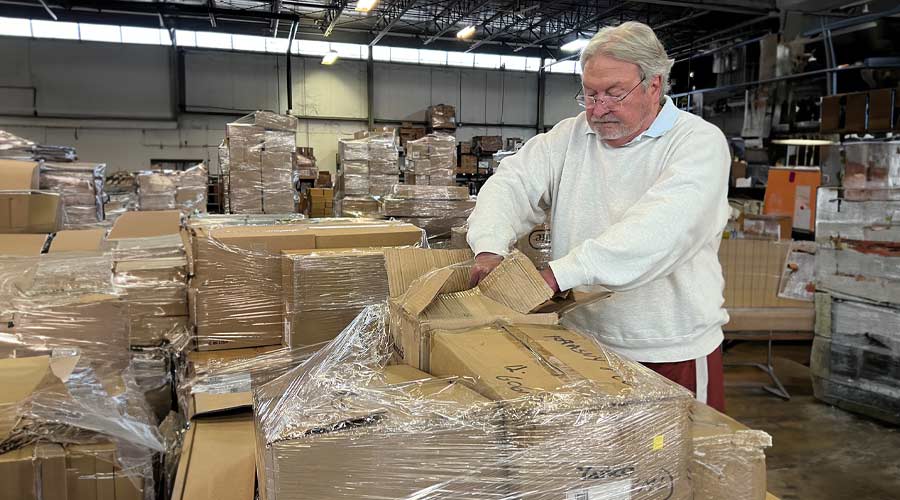 As long as there have been dirty restrooms, grimy restaurants and filthy floors, there have been janitors. And since 1998, Kaivac Inc. of Hamilton, Ohio, has provided janitorial and sanitation staffs with equipment and supplies in order to promote health, wellness and safety.
Kaivac has now extended its reach to NAEIR, the National Association for the Exchange of Industrial Resources, the nation's premier in-kind donation organization, with a large donation of KN95 masks and sanitizing wipes.
The company sent 3.6 million KN95 masks and nearly 33,000 canisters of its Kaiwipes disposable cleaning cloths to NAEIR's warehouse in Galesburg, Illinois. NAEIR, in turn, will distribute them to its members, which are qualified nonprofits.
"These items will be in demand by our members," said Gary C. Smith, president and CEO of NAEIR. "We may have seen the worst of the pandemic, but there is still a need to keep viruses and germs from spreading, and even protect people against wildfire smoke. I'm very grateful to Kaivac for its generous in-kind donation."
Bob and Carlene Robinson, the owners of Kaivac, use their company as an instrument for good while providing environmentally sound cleaning equipment, chemicals and supplies; raising the value of the cleaning industry; and lending dignity to the people who perform those tasks.
"They regularly donate to their local nonprofits, but now their generosity will be felt nationwide," says Smith.