Janitors Start A Movement To Stop Sexual Abuse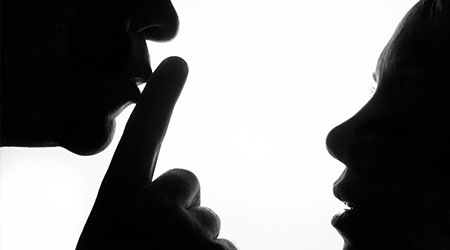 Before #MeToo was front-page news, a group of female night shift janitors stood up to the sexual harassment they experienced on the job, according to KPBS reports.

Sexual harassment wasn't a priority until the Service Employees International Union-United Service Workers West leadership watched the "Rape on the Night Shift" documentary. The film was part of a 2015 collaboration among Reveal from The Center for Investigative Reporting, UC Berkeley's Investigative Reporting Program, KQED, FRONTLINE and Univision.

The documentary told the stories of janitors who said their supervisors exploit their power — and the isolation of the night shift — to violently harass them while their employers look the other way.

The union asked its members about sexual harassment and found that about half of the 5,000 workers who responded said they had been sexually harassed or sexually assaulted at work, and another quarter had witnessed it.

In the spring of 2016, the union made sexual harassment a priority in its contract negotiations with large employers. Several weeks later, the California janitors union signed a new contract with the largest cleaning companies in the state, and it included new provisions related to sexual harassment.

Now, supervisors would not be allowed to date workers they manage, cleaning companies would have to improve how they conduct sexual harassment investigations, and employers would be required to provide information about a confidential hotline so that workers could seek help if they've been harassed.

Soon after watching "Rape on the Night Shift," a union official asked Assemblywoman Lorena Gonzalez Fletcher, a Democrat and former union leader from San Diego, to watch it, too. A few months later, Gonzalez Fletcher introduced the Property Services Workers Protection Act, which aimed to curb sexual harassment in the janitorial industry.

Today, the law requires anti-sexual harassment training for all janitors. Employers that don't comply by 2019 can't do business in California.

Read the full article here.
Disclaimer: Please note that Facebook comments are posted through Facebook and cannot be approved, edited or declined by CleanLink.com. The opinions expressed in Facebook comments do not necessarily reflect those of CleanLink.com or its staff. To find out more about Facebook commenting please read the Conversation Guidelines.