JAN-PRO Expands Into Phoenix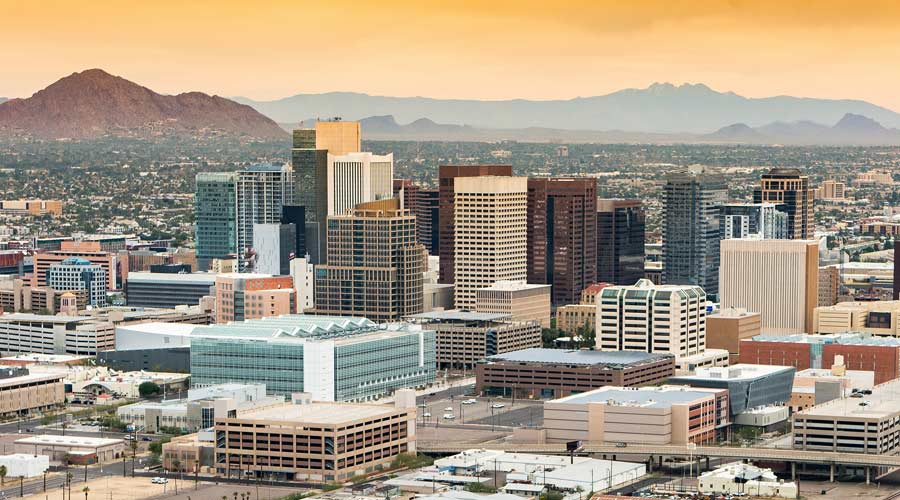 JAN-PRO Systems International has announced that the top regional developers of the JAN-PRO Cleaning & Disinfecting franchise brand, Brad Rush and Tony Craig, are expanding their footprint by buying JAN-PRO Franchise Development in Phoenix. The announcement comes at a time when Jan-Pro Cleaning & Disinfecting certified business owners continue to be key players in the fight against COVID-19. Rush, the JAN-PRO Franchise Development owner in Atlanta, alongside his partner Craig, have purchased the Phoenix Market. As owners of JAN-PRO Franchise Development in Oklahoma City, Phoenix is the second market they will develop in partnership.
"With the rise in demand for cleaning and disinfecting services and the ever-shifting landscape of COVID-19, it made sense for us to expand to Phoenix," says Craig. "We're excited to offer an unparalleled business opportunity to local entrepreneurs, sharing with them our belief and support for the JAN-PRO business model."
Craig and Rush are eager to take on the new market and continue to grow the brand's presence. Together, with Boathouse Capital Private Equity Firm, Rush and Craig worked with JAN-PRO Systems International and Sandy Davis, former owner of the Phoenix JAN-PRO Regional Franchise Development business, to acquire the Phoenix market. The sale was completed on Feb. 28, 2022.
"Tony and I could not be more excited about the opportunity to grow the legacy of Phoenix and could not be more appreciative of Sandy's team, Boathouse Capital and JPSI's work and dedication in helping to facilitate a smooth and seamless transition," adds Rush. "This was truly a team effort, and we are excited to grow the brand and be a good partner in helping JAN-PRO Cleaning & Disinfecting be the industry leader."
"Employees and customers will want to know how their local businesses and leaders are keeping them safe," says Gary Bauer, president of JAN-PRO SYSTEMS INTERNATIONAL. "It will also be crucial for business owners and their employees to be able to explain how they are creating a safe and clean environment as the number of contracted illnesses are expected to rise. We hope that they will consider utilizing the experts at JAN-PRO Cleaning & Disinfecting."