IoT Interest Set To Skyrocket Over Next Decade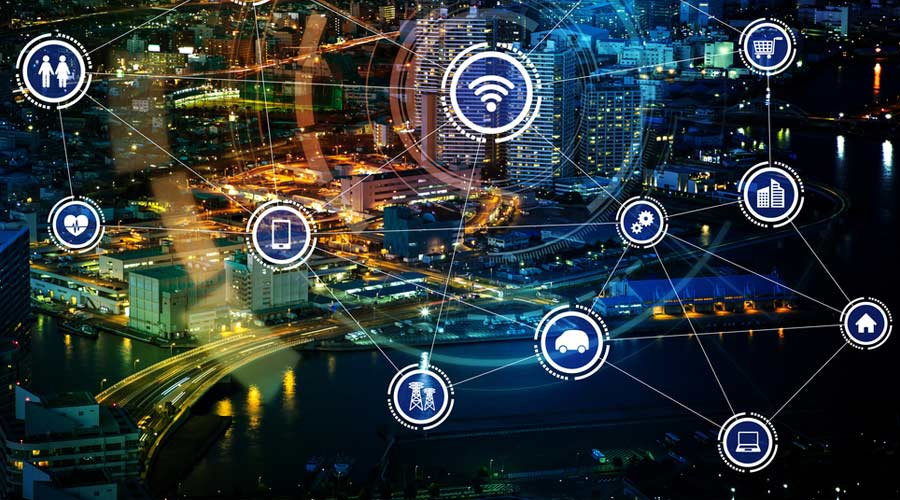 The global IoT sensors market is expected to garner US$ 27.4 Billion in 2022 against US$ 21.8 Billion in 2021. Convergence of technology like ML, AI, and connectivity is escalating expansion across various verticals. Increasing deployment of 5G, rising electronic content in automotive, EVs, and AVs, and the growth of IoT equipment in smart homes are emerging opportunities in the global IoT sensors market.
Industry 4.0 initiatives across various regions such as; China and Europe are the most important key drivers of IoT implementation, thereby, benefitting the market in the forecast period. According to Accenture, 60 percent of the manufacturing organizations are already involved in IoT projects, and more than 30 percent are at a nascent stage.
Also, with rising urbanization and population, several countries across the world are implementing Smart City projects. Connected devices like smart meters, smart lights, sensors, and others are helping to enhance the efficiency of infrastructure and other services.
Key Takeaways from the Market Study
The global IoT sensors market to secure US$ 173.7 Billion by 2032
The IoT sensors industry to exhibit a compound annual growth rate (CAGR) of 20.3 percent from 2022-to 2032
The accelerometers segment to experience a 20.7 percent growth rate during the forecast period
The consumer electronics segment to exhibit a CAGR of 21.4 percent from 2022-to 2032
The U.K market to value US$ 10 Billion
Market in India to expand at 30.3 percent CAGR from 2022-2032
Market in the U.S to value US$ 33.8 Billion by 2032
Growth rate of China is projected at 22.2 percent from 2022-to 2032
"Favorable initiatives by governments such as smart city projects, across the globe are supporting the growth of IoT-based equipment. Governments are seeking innovation in areas such as energy conservation, smart traffic management, security system improvements, and others. Such actions are likely to offer various remunerative opportunities to the market in the forecast period," opines a senior analyst.
Competitive Landscape
Key players in the global IoT sensors market are focusing on launching new products and performing various R&D programs. Eminent players in the market include STMicroelectronics N.V. (Switzerland), Robert Bosch GmbH (Germany), Infineon Technologies (Germany), IBM (U.S.), and Honeywell International Inc. (U.S.). Key developments in the market include:
In January 2022, PTC announced a partnership with Schaeffler Group, a Germany-based manufacturer that deploys an absolute IT landscape. The initiative focuses to support Schaeffler's call for digital twin and visualization of 3D models.
In February 2022, Siemens updated its NX Software under the Xcelerator portfolio, with features such as; intelligence-based design. This enables the application to use AI and modern simulation technologies, providing helpful insights to the consumers.
These insights are based on a report on IoT sensors market by Fact.MR.