Invasion Of Ukraine Puts Sustainability Initiatives Under Threat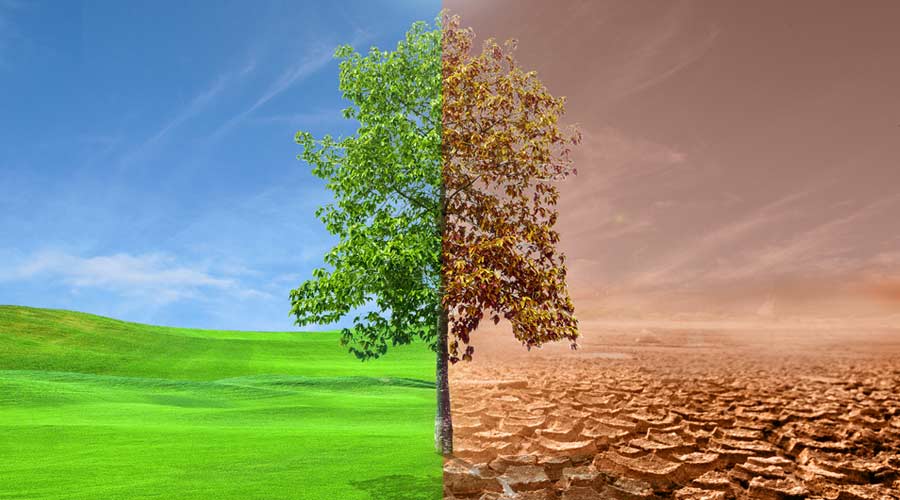 Contributed by The Ashkin Group
As the Ukraine war unfolds, another war is taking place that is not making the headlines. And this one may harm the entire world for years to come.
"That war is on the environment," says Steve Ashkin, the professional cleaning industry's leading advocate for Green Cleaning and sustainability.
"Political issues aside, the (Ukraine) war is releasing vast amounts of climate-changing gasses that are negatively impacting the atmosphere."
The fighting, says Ashkin, is already contaminating water supplies and farmlands in Ukraine as well as nearby countries.

Among Ashkin's other concerns about the war and its impact on the environment are the following:
• The bombing of the Shebell oil refinery near Kyiv is causing billions of dollars in environmental damage. "It will burn for a long time," according to the Ukrainian Volunteer Journalists Initiative (UVJI). "The environmental damage will be enormous."

• There are fifteen operating nuclear power plants in Ukraine. If one gets damaged or destroyed amid airstrikes, it could cause another Chernobyl disaster.
• Chemical, metallurgical (metals), mining, and nuclear waste dumps are located throughout Ukraine. Once again, if these are damaged or bombed, it poses an enormous risk to food and water supplies for this entire region of the world.
• The carcinogens in the explosives used in the fighting can cause several health risks. According to Wired magazine, "soldiers and civilians are inhaling a variety of air pollution that is more dangerous than sucking on the tailpipe of a vehicle.

• The Kyiv Zoo is home to 4,000 animals, including elephants, camels, and the only gorilla in the country. According to zoo staff, the animals are being given sedatives to keep them calm during the shooting, but the chance to evacuate the animals to safety has long passed.
"What is also a catastrophe is that before the war, Ukraine was taking serious steps to become greener and more sustainable," adds Ashkin.
"I fear many of these initiatives may be lost for generations."