Industry Scrambles To Save Green Labels From Chopping Block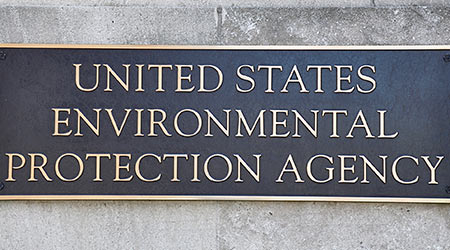 The federal green stamp of approval for nontoxic products could in trouble as the Environmental Protection Agency is forced to trim its budget, according to an article on the Bloomberg website. But supporters of the programs are fighting to keep it alive.

The EPA's Safer Choice program, which recognizes products with a superior environmental, safety and health profile, could be cut as the Trump Administration proposes to substantially reduce EPA's budget going forward.

The Safer Choice program, created in the 1990s as "Design for the Environment" and rebranded in 2015, certifies paints, disinfectants, cleaners and other products as safer to use than the chemicals they replace. The green and blue label is approved for more than 2,000 products used in homes and businesses.

Manufacturers view the label as a marketing advantage to attract environmentally-conscious consumers and provides a financial incentive to go green. For smaller businesses, it offers a leg up on the competition, the article said.

In addition, the program gives businesses an advantage in competing for government contracts, according to information on the ISSA website. The General Services Administration, the Department of Defense and the Department of Energy have implemented green purchasing guidelines, and at numerous state governments require or recommend that state agencies, schools and others purchase environmentally preferable products.

Industry groups have expressed support for Safer Choice in a letter to newly appointed EPA Administrator Scott Pruitt. The letter, signed by industry groups and hundreds of individual companies, pointed out that the program has promoted commerce and provided needed technical assistance to those companies targeting the growing demand for environmentally preferable products and services.

Click here for more information.