Industrial Cleaning Market On The Rise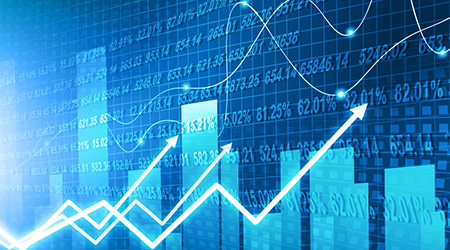 The industrial cleaning market is expected to reach $58.2 billion globally by 2024, according to a new market research report by Markets and Markets.
Markets and Markets, which shared its news via press release, expects the industrial cleaning market to reach $58 billion by way of a compound annual growth rate of 4.5 percent. The market is currently at $46.8 billion.
The growth of the global industrial cleaning market is primarily triggered by the growth in various applications. Cleaning plays a very important role in the growth and performance in industries such as healthcare, hospitality, and retail. In these sectors, there is direct client interaction, and thus these industries are focused on ensuring cleanliness.
In manufacturing, automotive, and food processing, better hygiene not only results in quality products but is also safe for the workers' health, which helps in improving productivity. All these industries are projected to grow at a positive rate, which is expected to drive the demand for industrial cleaning chemicals in these applications.
Workplace hygiene initiatives are also a driver for the industrial cleaning market. Companies have undertaken various initiatives to keep the work area and nearby surfaces clean. For instance, in developed regions, cleaning regulations are very stringent, and in case of an accident or mishap, the company has to pay huge penalty as compensation.
The surfactants segment accounted for the largest share of the global industrial cleaning market in 2018. Surfactants, also called surface-active agents, are organic chemicals that change the properties of water by lowering the surface tension of water. They enable the cleaning solution to wet a surface more quickly, so soil can be readily loosened and removed. They are the most widely used ingredient in everyday cleaning products. Due to their high performance in the industrial cleaning products the demand for surfactants is very high.
The general cleaners segment is estimated to be the largest product type of industrial cleaning during the forecast period. General cleaners include cleaning chemicals used for floor care, hard surface care, and carpet care. They are used to clean and maintain basic hygiene at the workplace. Due to the high demand for these cleaning products, the demand for general cleaners is high in various industries.
The key Industrial Cleaning Market players profiled in the report include United States-based companies like Diversey Inc., The Dow Chemical Company, Ecolab and Spartan Chemical Company.