Indianapolis International Airport Installing 50 Pluie Self-Sanitizing Changing Tables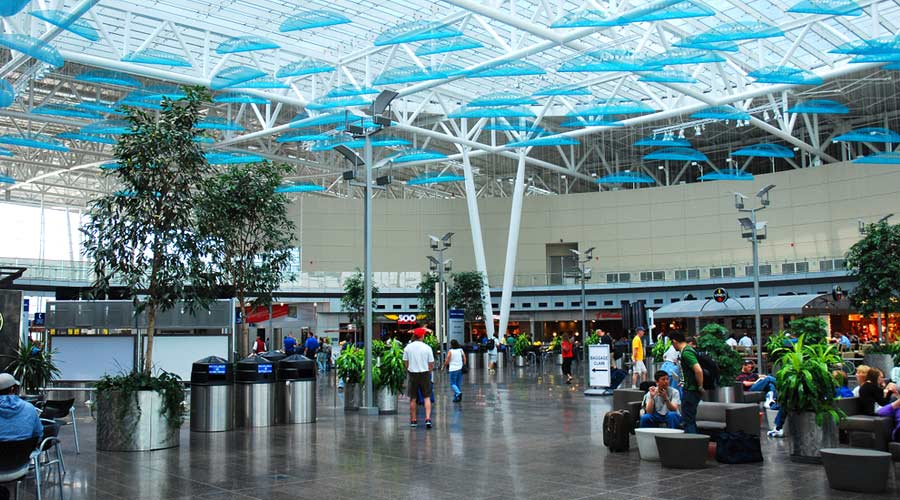 The Indianapolis International Airport (IND) announced it will install 50 Pluie diaper changing tables in the men's, women's, and family restrooms throughout the airport to increase safety, cleanliness, comfort, and convenience for families and young travelers.
Pluie is the world's first and only self-sanitizing diaper changing table for public restrooms, powered by a patented UV-C light system known to kill 99.9 percent of germs including influenza, e. Coli, and coronavirus. The UV-C light system activates when the table is closed, sanitizing the changing surface in just 60 seconds after each use.
Pluie's breakthrough design also features a retractable safety strap that won't collect dirt when not in use, attached multipurpose handles to keep diaper bags and purses from being placed on the restroom floor, and a leak-proof foam cushion surface for placing baby down when changing the diaper.
"Installing Pluie's self-sanitizing changing tables throughout the Indianapolis International Airport demonstrates our commitment to the health, safety, and comfort of all of our travelers," says Maria Wiley, ADA coordinator and sr. director of audit, risk management and procurement for the Indianapolis Airport Authority. "And it's another example of our world-class customer service."
This partnership will make the Indianapolis airport the largest single footprint public facility in the U.S. to be outfitted with Pluie changing tables. Tables are currently installed in the airport's Nursing Mothers Lounges located in both concourses post-security as well as the pre-security Nursing Mothers Room near the ticketing area. An additional 43 Pluie changing tables are planned for the men's, women's, and family restrooms throughout the airport in the concourses, ticketing, Civic Plaza, Baggage Claim, Customs, and the Ground Transportation Center.
This announcement comes just in time for the influx of families traveling with children that IND anticipates for spring break.
"Pluie is on a mission to improve health, cleanliness, comfort, and convenience for all families on the go, which aligns perfectly with the Indianapolis airport leadership's commitment to providing the best possible passenger experience for travelers of all ages," says Pluie Founder and CEO Addie Gundry. "Throughout this partnership it has been easy to see why they are consistently recognized as the best airport in North America, and we are honored they see Pluie as a valuable addition for creating the most optimal guest experience for traveling moms, dads, babies, and families of all shapes and sizes."
IND is the only airport to be named Best Airport in North America by Airports Council International (ACI) for 10 consecutive years, an award based on passenger experience feedback, and has also been named a top airport by J.D. Power, Condé Nast, and Travel + Leisure, year after year. IND was also among the first airports certified with ACI's Airport Health Accreditation ensuring the health and safety of the traveling public.
Pluie changing tables can also be found in Dallas Fort Worth International Airport, St. Louis Lambert International Airport, and Cincinnati/Northern Kentucky International Airport, as well as other major facilities in more than 20 states nationwide.