ISSA Scholars Accepting Applications For 2021-2022 School Year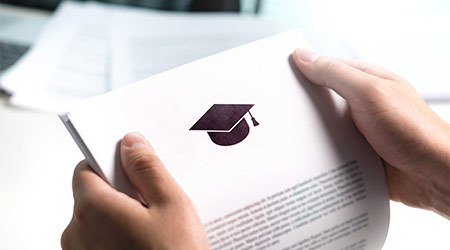 ISSA Scholars, a signature ISSA Charity, announced its scholarship applications for the 2021-2022 academic year are open now through April 30, 2021. Employees and families of all ISSA member companies are encouraged to apply. Additionally, ISSA Scholars is offering company members the unique and fulfilling opportunity to donate to a scholarship fund of choice or develop a new fund.
"ISSA Scholars aims to relieve the burden of tuition and introduce a new generation to the growing opportunities within the worldwide cleaning industry," said ISSA Charities Director of Development Sandy Wolfrum. "We have some incredible opportunities available to our members and their families, and look forward to adding more scholarships by partnering with organizations throughout the industry that share our mission."
For more than 30 years, ISSA Scholars has awarded annual scholarships to forward-thinking individuals pursuing a degree at an accredited four-year university or college. The scholarships help offset the cost of tuition and allow students to focus on their studies and achieve their dreams. Scholarships are awarded based on merit, individual accomplishments, and evidence of leadership.
Thanks to the support of dedicated ISSA member companies, ISSA Scholars has provided nearly $4 million in financial aid to more than 1,400 recipients. Member companies can choose to donate to existing funds, or develop their own scholarship award to support students. Each year, ISSA announces the full list of scholarship recipients and the company sponsors.
To apply for a scholarship or give to ISSA Scholars, visit https://issacharities.org/issa-scholars/.
To create a scholarship fund under an ISSA member company, contact Sandy Wolfrum at sandyw@issacharities.org.