How to Win Cleaning Contracts with a Strong Social Media Presence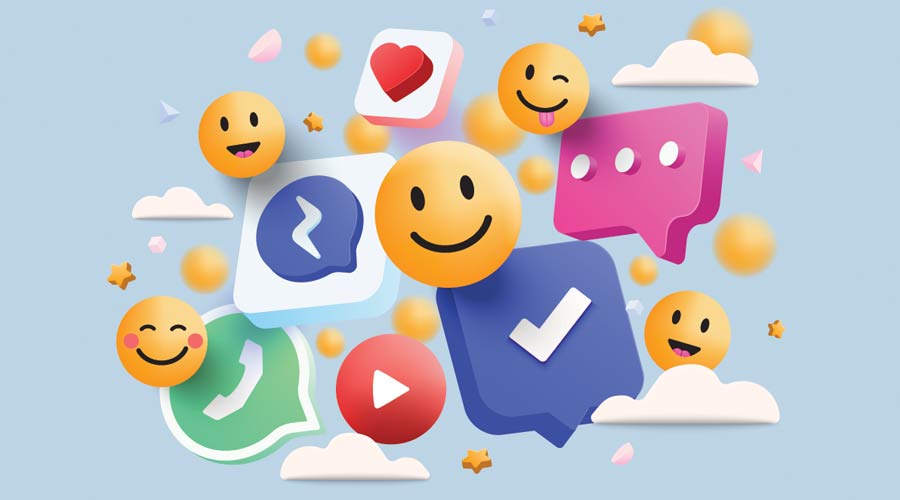 Contributed by Janitorial Manager
If there's one thing everyone in the cleaning industry wants to know, it's how to win cleaning contracts. That's the basis for everything else. Equipment, scheduling, choosing cleaning products, and hiring a team are all necessary and crucial parts of your business, but without contracts and employees to service, none of it matters.
Now, there are a lot of different approaches you can take when deciding how to win cleaning contracts in a way that works best for you and your business, yet, there is one avenue in particular that sticks out in a significant way — social media.
While requiring some time and effort, the spotlight that social media can shine on your cleaning services is well worth your energy. Not to mention the significant return on investment that can be obtained is well worth your time.
How to Win Cleaning Contracts with Your Social Media Personality
Social media encompasses a lot of territory. From Twitter to TikTok to YouTube, you could spend hours just sifting through all the different options available. Each platform boasts significant traction as well. According to sproutsocial, the start of 2022 saw 3.96 billion users across all social media platforms. That's a lot of visibility to be had. Unsurprisingly, more than 50 percent of marketers looked to increase their investments in social media this past year. While getting your feet wet in the world of social networking might seem a bit overwhelming, it can be as simple as doing some basic research on each platform first to then determine the best fit for your organization moving forward.
Once you have a good idea of how each platform works, choose one or two that you like and go from there. Keep in mind that each social media outlet has its own niche when it comes to posting content as well as its own audience. LinkedIn, for example, is a professional site that provides individuals in the realm of business a place to share their expertise, acquire business news, learn industry tips and tricks, and grow their list of professional connections. TikTok, on the other hand, reaches a younger audience and is more lighthearted with the focus being short video content. Don't let that deter you, though. You can still find success through this platform as it is currently the fastest growing social network.
When it comes to Twitter's bread and butter, quick takes, discussion starters, and a place to make connections circling around the latest current events is where it's at. While this platform can certainly work as a place to share information about your cleaning industry, it's interesting to note that based on research, the amount of users is predicted to lessen over the next few years.
Meanwhile, Facebook and Instagram still rank at the top of the social media ladder for number of active users, with Facebook taking the crown for the largest user base. Whether you create your own Facebook page for your cleaning operation, dabble in Facebook ads, or create compelling Instagram posts of before and after pictures of your services, both platforms can be great spaces to advertise your cleaning operation due to strong audiences and the creative ways in which your information can be shared.
Let's not forget the value of hashtags, either. Specifically, when it comes to local hashtags. Whether you're on Twitter, Instagram, or any other platform, hashtags are an important addition to your posts. The more local your audience, the more possibilities you have of getting in front of the right crowd and winning cleaning contracts.
The next question to consider is how often to post. There's a somewhat fine line here. You don't want to come across as overbearing or spam-like. At the same time, there is a lot of traffic on these sites, and it's easy to get lost in the crowd.
It's safe to say you can post once per day on every site, from LinkedIn to TikTok to Facebook. With Twitter, you can post a few times a day. Remember, it's not just about promoting yourself. These are "social" platforms, and you'll get a lot more reach by interacting and engaging with your followers and other accounts.
For example, if you use Twitter, you can follow and retweet info from OSHA. You can also promote nearby events, such as a charity 5K, or celebrate successes such as your local family-owned hardware store that's been in business for 20 years. Varied posts like this show your value in not only the cleaning industry, but also within the local community, too. Above all be genuine. That's the key to all business interactions whether in person or online.
When diving into the world of social media, it comes down to doing a bit of research, discovering what you like, determining where your target audience is gathering and predicting where that base will likely remain. After that, it's simple - be yourself and start sharing. You'll quickly find it's not too difficult to stand out as a commercial cleaner on social media and start gaining the traction you've been looking for.