How to Tackle the Spread of Norovirus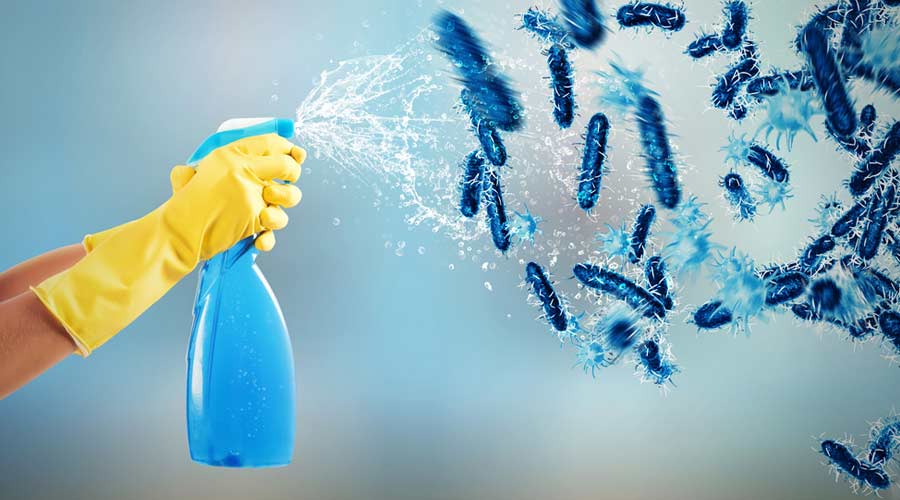 Contributed by Dr. Lisa Ackerley, Director, Medical and Scientific Engagement, Hygiene, at Reckitt's Lysol Pro Solutions
Norovirus is the leading cause of vomiting and diarrhea — and after a fallow period during the pandemic, it's back and impacting the U.S. this winter.
There are normally around 2,500 reported norovirus outbreaks in the U.S. each year, and most of these occur from November to April. At any one time, as many as 30 percent of the U.S. population may be carrying norovirus. And this season, the numbers are up, with the CDC reporting over 30 percent more norovirus outbreaks between August 2022 and January 2023 than the same period in the last seasonal year.
Unfortunately, this annual trend also overlaps with the winter school semesters, when kids and teachers tend to be in close proximity to each other indoors. Close quarters, shared spaces, and high-touch surfaces make it easy for norovirus to spread in schools. Each year, on average, norovirus is responsible for 465,000 emergency department visits — and most of the visits are young children. Norovirus outbreaks result in a median of over 184,000 missed school and work days annually — and median productivity losses equate to $165.3 million.
So, what can schools do to help protect students and teachers from the spread of norovirus?
How to Tackle the Spread
Norovirus is transmitted when someone gets tiny particles of feces or vomit from an infected person in their mouth. A person with norovirus can shed billions of particles that can end up on shared surfaces like desks, cafeteria tables, and bathroom sinks. Staggeringly, one study carried out in six elementary school classrooms found that norovirus was found on up to 22 percent of surfaces throughout the day.
Norovirus has specific characteristics that enable it to be transmitted very easily between humans. It can easily spread by direct contact, such as by consuming contaminated food or beverages. Norovirus can stay on objects and surfaces and still infect people for days or weeks. To counter the spread of the virus, schools should ensure that their hygiene protocols are backed by science and target high-touch surfaces within high-traffic areas, among other appropriate cleaning and disinfection measures.
Schools can help prevent or reduce the spread of norovirus by encouraging students and staff to:
◦ Practice proper hand hygiene, particularly after:
◦ Using the toilet, or before eating, preparing, or handling food
◦ Cleaning up after someone who has been sick with norovirus
◦ Handling clothing from someone who has been sick with norovirus
◦ Clean and disinfect:
◦ High touch surfaces and objects such as desks, countertops, doorknobs, computer keyboards, and hands-on learning items
◦ Surfaces immediately after someone vomits or has diarrhea or are visibly soiled and isolate the area until it has been cleaned.
◦ Disinfect cleaning equipment or discard disposable items, and use protective aprons and disposable gloves when cleaning up.
Norovirus is what is termed a non-enveloped virus, which is one of the hardest types to disinfect. Schools where students and teachers are in close proximity to each other, and indoors can be rife for the spread of the germ.
The spread of norovirus in schools can be tackled by a preparedness plan that leverages products proven effective against the virus, and the adequate disposing of infectious materials that can further spread the germs. With the right hygiene procedures in place, schools can prepare themselves effectively and help drive confidence among parents on the wellness of their young ones.