How to Best Use Disinfecting Wipes in a Professional Cleaning Operation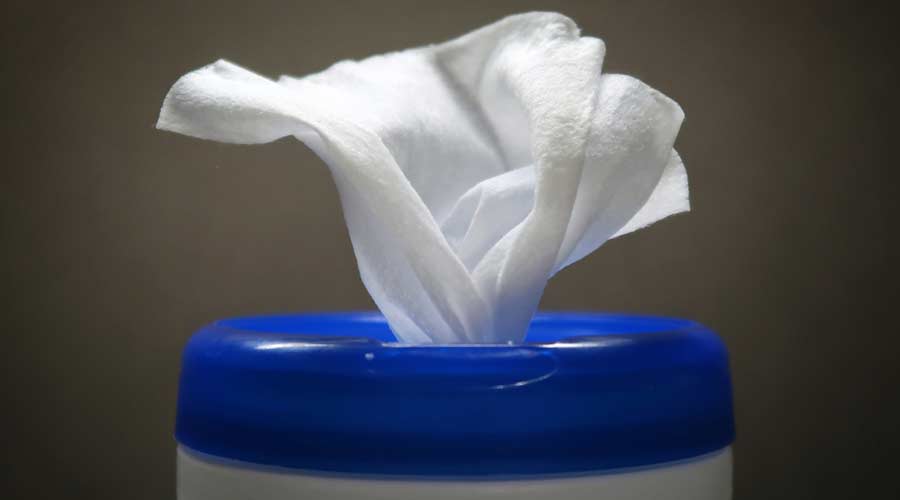 Contributed by Ben Walker, Director of Consulting and Education, ManageMen, Inc, CloroxPro Partner
This respiratory illness season three viruses, Respiratory Syncytial Virus (RSV), COVID-19, and influenza cases, are at an all-time high.
When respiratory illness rates rise, building occupants and cleaning professionals are often hit hardest and get sick often. Combined with the increased awareness of disinfecting during respiratory illness season, sick days can frustrate chronic staffing shortages and burnout. In fact, in a recent survey conducted by CloroxPro, cleaning professionals said staffing shortages are one of their top challenges (68 percent) followed by increased cost of supplies (58 percent) and burnout among staff (52 percent). In the same survey, 70 percent of building occupants said they feel that cleaning the public spaces they occupy is part of their responsibility.
When building occupants help maintain the cleanliness of shared spaces, it will reduce the burden on cleaning professionals, and prevent the spread of illness-causing germs. In my 20 years in the cleaning industry, I've found the easiest way for building occupants to take part in cleaning is with disinfecting wipes like CloroxPro Clorox Disinfecting Wipes. In fact, most cleaning operations can only budget to have a professional in any given area for 4-8 minutes at a time, while most occupants are in that area for up to 6 hours per day. Building occupants are in their spaces more than the cleaning professionals, and disinfecting wipes offers them an easy way to help keep their spaces clean throughout the day. Touchpoints above the floor, phones, desks, eating areas and breakrooms are great places for building occupants to use disinfecting wipes.
From my experience, here are a few reasons this is the best option in professional and public settings:
• They can be used without training — As a ready-to-use product, wipes are a perfect solution for occupants to help play their role in maintaining their workspaces. Unlike the specialty products and knowledge that custodians need to have to do their jobs, building occupants can easily learn how to use disinfecting wipes safely.
• They foster confidence — Having disinfecting wipes available for building occupants to use also makes them feel safer working in public spaces. In fact, CloroxPro's survey found that 61 percent of respondents have paid more attention to visual cues related to cleaning now than they did prior to the pandemic, and 75 percent said that availability of disinfectant wipes makes them feel safer.
• They are time-saving — Disinfecting wipes are ready-to-use (RTU) making them great for tackling above the floor touch points in shared workspaces such classrooms, and break rooms, more frequently and efficiently. If effectively placed in visible locations throughout facilities, they are easy to spot. This helps take some of the burden off cleaning crews, as they are a quick and easy way to clean and disinfect surfaces.
It's crucial for professional cleaning operations to find more efficient ways to prevent the spread of germs and ease the burden on their staff. Disinfecting wipes offer an easy solution for both by including building occupants in the daily cleaning process.