How Students Step Up During Custodian Shortage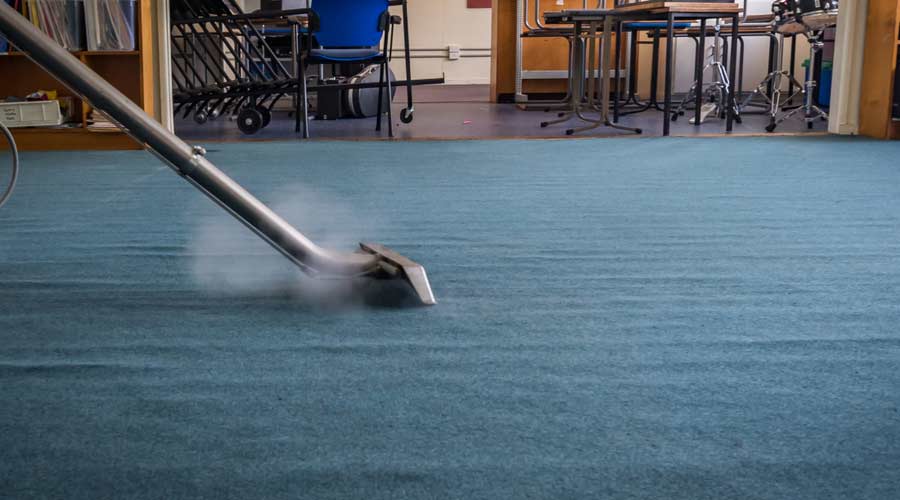 When it comes to staffing frontline cleaning crews, managers or business owners are willing to take any help they can get. Such was a particularly interesting case at Champlain Valley Union (CVU) High School in Vermont when CVU maintenance director Tom Mongeon got a work inquiry from the least-expected source.
It was a student at the school itself who reached out asking Mongeon if any additional staffing help was needed — a request in which Mongeon immediately accepted, as reported by Seven Days. As it turns out, the student, Wylie Tharp, had previously worked a part-time job at a cinema. Among his various responsibilities included cleaning theaters after movies were done and the attendants left. It was the methodical, solitary nature of those tasks that he enjoyed doing most. It was that realization, along with the urging from his mother, to reach out to Mongeon at the school.
Since last October, Tharp has steadily completed two separate four-hour shifts every week in which he dust mops the library, empties tray cans, vacuums carpets, and buffs the floors with a polisher machine. Tharp notes that the floor buffing is his favorite because of the seamless operation of the machine. The compensation for Tharp is $16 per hour, which was $3 more than his previous movie theatre job.
Little to anyone's knowledge initially, Tharp's initiative caught on, and now the school employees between four to six other CVU students to work as part-time custodians alongside Tharp. The district ideally would like to employ an eight-person team, but with shortages, the students stepping up to fill the void has been pivotal in supplementing the custodial night crew.
CVU principal Adam Bunting praised Tharp and the rest of the students for their initiative, noting the positive example it sets for taking on responsibility.
In related news, check out this story of a custodian who was able to retire after a group of students started an unbelievably successful fundraising campaign.