How Healthcare Facilities Can Promote World Hand Hygiene Day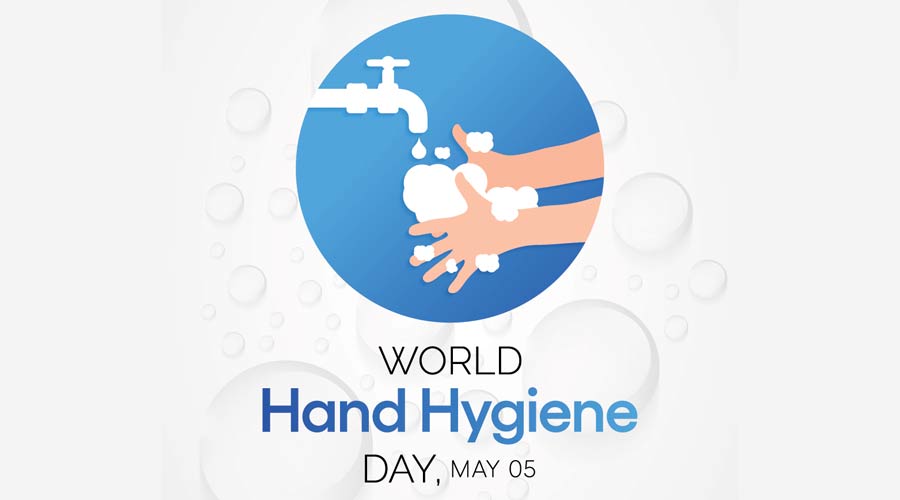 Tork, an Essity brand, calls on healthcare organizations worldwide to establish an Institutional Safety Climate this World Hand Hygiene Day (WHHD), encouraging the development of hand hygiene role models and safer patient environments. By sharing innovative tools and best practices, Tork reminds all healthcare professionals to unite for safety by ensuring clean and hygienic hands.
World Hand Hygiene Day, celebrated on May 5, is the annual call to action for healthcare workers led by the World Health Organization (WHO). This year's theme focuses on the fifth component of WHO's Multimodal Strategy for Hand Hygiene Compliance, creating an Institutional Safety Climate, or an organizational environment that prioritizes high compliance with hand hygiene to achieve both patient and healthcare professionals' safety on institutional and individual levels.
Well-trained and motivated healthcare staff are key to creating an institutional safety climate and reducing healthcare associated infections (HAIs). In fact, studies show proper hand hygiene prevents up to 50 percent of infections acquired during healthcare delivery. Additionally, research commissioned by Tork found that 8 out of 10 healthcare professionals would like to improve their hand hygiene compliance.
To support these healthcare professionals and enable safer healthcare environments, Tork developed its Clean Hands Training in collaboration with behavioral scientists and world-leading experts in hand hygiene. Tork VR Clean Hands Training invites users into a digital world where they can interact and train on the WHO's own 'my 5 moments of hand hygiene' in a realistic environment. Accessed almost 15,000 times since the end of 2019, Tork Clean Hands Training empowers healthcare professionals to achieve the highest safety standards.
Beyond training alone, healthcare professionals must practice hand hygiene often and effectively to prevent the spread of infection and reduce cross contamination. Tork supports healthcare organizations with skincare made for critical, fast-paced environments, including the Tork Alcohol Hand Sanitizer. Tork also offers evidence-based dispenser placement guides based on WHO's 'my 5 moments of hand hygiene' and built around four areas commonly found in healthcare facilities to support compliance. Research shows that hand hygiene dispensers have a significant impact on compliance rates, and the key to success is making sure they are correctly placed.
"Proper hand hygiene saves lives, and it's the collective responsibility of everyone within healthcare worldwide to maintain these standards. Fostering a culture of institutional safety within your healthcare organization keeps hand hygiene top of mind," says Thomas Bergin, marketing director - Healthcare, Essity Professional Hygiene, "Core to the Tork brand, we offer the products and services that help facilities achieve an institutional safety climate, and we continue to work tirelessly to be a knowledgeable and reliable partner for all healthcare professionals.
For more CleanLink coverage on promoting proper handwashing, check out this recent feature from Contracting Profits.