How AI Will Impact the Contract Cleaning Market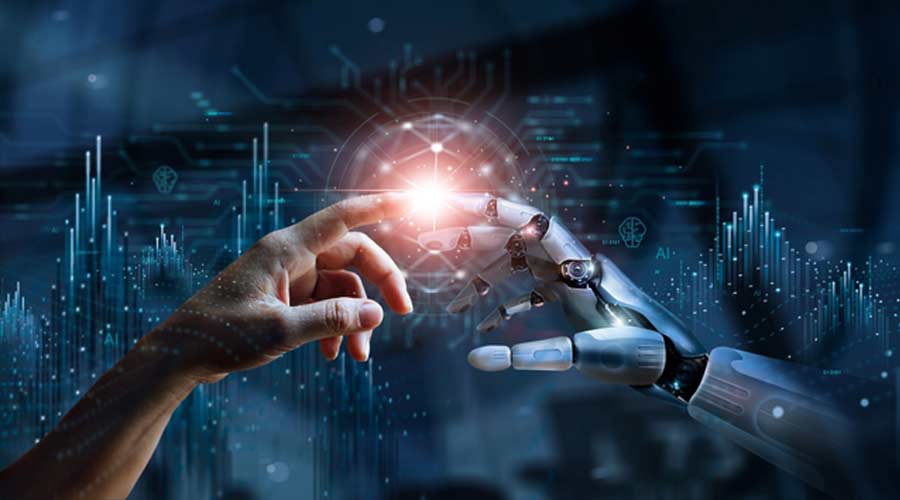 While the rise of AI technologies has impacted many workplaces through automated task completion in office settings, it's also certain to impact frontline cleaning work through its integration into equipment. Doing so will free up frontline workers to complete additional tasks and meet the growing demands for commercial cleaning market.
According to insights from Research and Markets, the global contract cleaning services market is slated to attain a value of USD 555.44 billion by the year 2030, exhibiting a noteworthy compound annual growth rate (CAGR) of 6.3 percent from 2023 to 2030
The modern business landscape places paramount importance on workplace hygiene and safety, propelling enterprises worldwide to enlist third-party cleaning service providers. In tandem, there's a growing trend towards adopting green contract cleaning services, driven by the pursuit of employee well-being and increased productivity. Businesses are favoring eco-friendly cleaning solutions that utilize non-toxic products, further stimulating demand for these services throughout the forecast period.
Notably, the convergence of technology and cleaning services has yielded innovative solutions, including AI-powered devices and IoT-integrated tools. Among these advancements are autonomous floor cleaners, designed to streamline cleaning operations. While these technologies are promising, their limitations in addressing all cleaning needs have underscored the continued demand for professional cleaning services.
The aftermath of the global COVID-19 pandemic has witnessed an unprecedented surge in the adoption of contract cleaning services. Businesses are striving to establish and maintain sanitary environments to facilitate safe on-premise operations in the wake of lockdown relaxations. Adherence to stringent governmental regulations has incentivized regular and thorough cleaning practices, contributing to the expansion of the contract cleaning services market.
Key Highlights from the Contract Cleaning Services Market Report:
• The growth of the contract cleaning services industry is primarily attributed to the imperative of fostering clean and secure workplaces, consequently enhancing employee productivity.
• Among service types, the floor & carpet cleaning segment dominated in 2022, driven by its popularity among commercial and industrial users who seek efficient solutions for expansive floor areas.
• Commercial establishments accounted for the largest revenue share (49.7 percent) in 2022, with hospitals, hotels, and retail outlets being avid consumers of contract cleaning services.
• Corporate offices led the market in 2022, reflecting the significance of ensuring employee safety and well-being in the workspace.
• Geographically, North America commanded the contract cleaning services industry with a substantial 31.7 percent revenue share in 2022.
For additional trends, the full report can be accessed here.