Hotels Promote Hygiene While Improving Sustainable Initiatives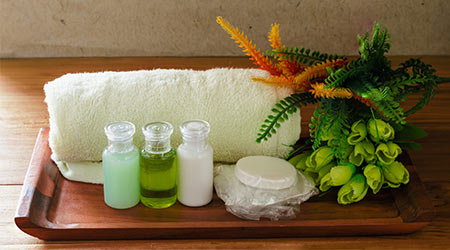 Supporters of green and sustainable cleaning initiatives have long been plagued by the waste coming from hotels, specifically in the form of amenities. Hotel guests count on those mini bottles of shampoo, soap and lotion, but they rarely stay long enough to use it all. As a result, hotels across the country are contributing substantial quantities of plastic bottles and used soaps to landfills.

In an effort to reduce their environmental footprint, many hotels are now implementing recycling and reuse programs. For example, Commercial Appeal reported that, in Memphis, the All Suites Brands by Hilton — Embassy Suites, Homewood Suites and Home2 Suites — have partnered with a nonprofit organization to recycle the soaps and distribute them to people in need across the world.

Working with Florida-based nonprofit Clean the World, the program has diverted 55,000 pounds of plastic from landfills. And in the first year, 121,000 pounds of soap were collected and reformed into 650,000 soap bars — each of which will reportedly wash 180 hands.

Clean the World is a very active organization. They also recently partnered with Las Vegas Strip resort properties to build 35,000 hygiene kits using reclaimed amenities. According to Fox 5 KVVU, The Venetian, The Palazzo and Sands Expo & Convention Center all contributed to the assembly of hygiene kits that will be distributed to eight organizations that deal with homelessness in Southern Nevada.

Since partnering with the Las Vegas resorts in 2011, Clean the World has recycled 240 tons of waste from the properties into more than 2.1 million bars of soap – material that otherwise would have gone to landfill, according to a release from the organization.