Healthcare Report Shares Perception of Cleanliness in Ambulatory Facilities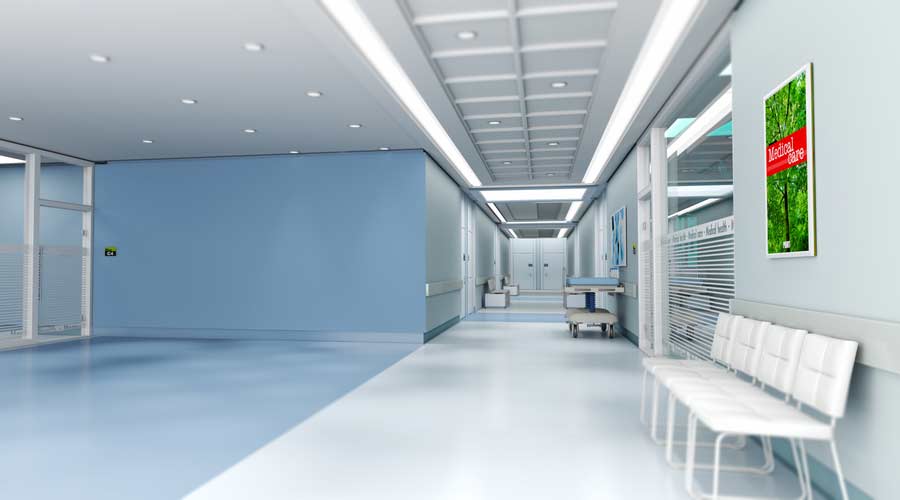 Compass One Healthcare (Compass One) has teamed up with Press Ganey, the renowned leader in patient, member, employee and consumer experience across the healthcare ecosystem, to launch its latest report on patient experience in ambulatory care settings. The report, which is comprised of insights from over a million post-procedure patient surveys, highlights significant national trends and insights to better define the key drivers of cleanliness in ambulatory surgery centers.
The analysis sought to answer questions about the key drivers of satisfaction, the relationship between perceptions of cleanliness and infection rates, and how regional and demographic differences impact the perception of cleanliness in ambulatory care settings. Ambulatory surgery centers (ASCs) and hospital outpatient departments (HOPDs) are experiencing increasingly higher volumes of patients. ASCs perform more than half of U.S. outpatient surgical procedures—and that number is only expected to grow.
Key findings include:
• There is a statistically significant relationship between a patient's perception of facility cleanliness and signs of infection outside of that facility. If patients do not feel like the facility is clean, they are 2.3 times more likely to report signs of infection after leaving the ambulatory care setting.
• Perceptions of cleanliness are most impacted by three patient experience factors in the ambulatory setting: 1) the courtesy of nonclinical staff members; 2) whether staff made sure patients felt comfortable during their experience; and 3) overall efficiency (e.g., a seamless check-in process and pre-procedure communication).
• Perceptions of cleanliness differ based on key patient demographics, including region, gender, race, and ethnicity, among others. For example, perceptions of cleanliness among male respondents are more highly influenced by staff "courtesy and respect," while female respondents are more impacted by their overall perceptions of the facility and how helpful the patient access team was.
"Press Ganey's analysis provides us with valuable insights into how Compass One can partner with ambulatory care centers to improve patient satisfaction by focusing on factors that transcend physical attributes, like the efficiency of the care experience and staff courteousness," says Dusty Deringer, vice president of Patient Experience for Compass One Healthcare.
"As ambulatory care centers see an increasingly higher volume of patients, it's more important than ever to focus on improving the human experience of healthcare and ensuring a clean, safe environment for all patients," says Charles Hagood, president, Strategic Consulting, Press Ganey. "The findings are especially insightful as organizations prepare for the mandatory implementation of the OAS CAHPS survey."
To read the full report, click here.