Green Seal Comments On Biden's 'Clean Air In Buildings Challenge'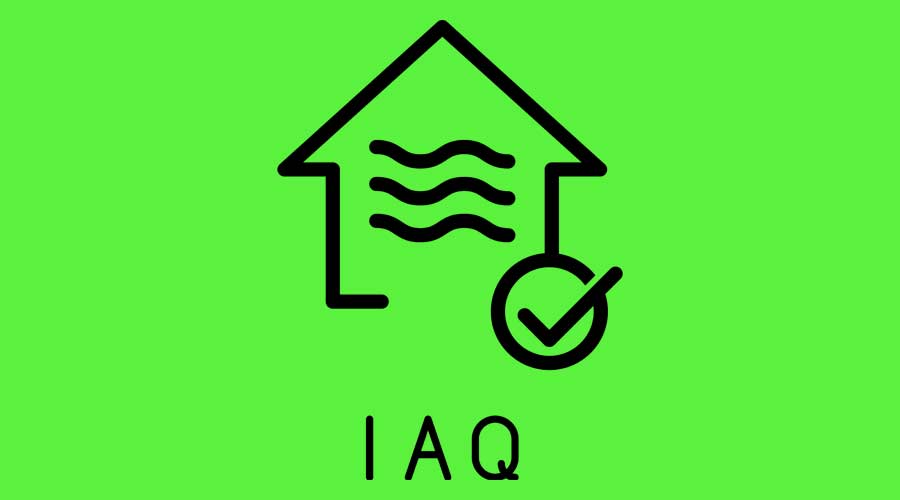 As part of President Biden's National COVID-19 Preparedness released March 3, the U.S. Environmental Protection Agency (EPA) is releasing the "Clean Air in Buildings Challenge," a call to action and a concise set of guiding principles and actions to assist building owners and operators with reducing risks from airborne viruses and other contaminants indoors. The Clean Air in Buildings Challenge highlights a range of recommendations and resources available to assist with improving ventilation and indoor air quality, which can help to better protect the health of building occupants and reduce the risk of COVID-19 spread.
Infectious diseases like COVID-19 can spread through the inhalation of airborne particles and aerosols. In addition to other layered prevention strategies like vaccination, actions to improve ventilation, filtration and other proven air cleaning strategies can reduce the risk of exposure to particles, aerosols, and other contaminants, and improve indoor air quality and the health of building occupants.
Key actions outlined in the Clean Air in Buildings Challenge include:
Create a clean indoor air action plan,
Optimize fresh air ventilation,
Enhance air filtration and cleaning, and
Conduct community engagement, communication and education.
Green Seal CEO Doug Gatlin praised the initiative, noting the importance of indoor air quality for occupant health and the ability to remain productive:
"I applaud the Biden Administration's announcement of a Clean Air in Buildings Challenge, which encourages building owners, schools, colleges and universities to take key steps to improve indoor air quality and prevent the spread of COVID-19.
The pandemic made creating healthy school environments an urgent national priority and brought to light the serious under-investment in school facilities nationwide. But the fact is, even before the pandemic, nearly half of U.S. schools reported indoor air quality problems that put the health of students and staff at risk.
Green Seal and Healthy Schools Campaign's Healthy Green Schools & Colleges Standard offers specific, detailed guidance that closely align with the Biden Administration's ventilation guidelines, and that will help schools and universities implement the White House recommendations without making major capital investments.
Unhealthy indoor air, inadequate ventilation, and chemical exposure from cleaning and maintenance routines continue to present systemic challenges in school districts. On top of health concerns, these issues are linked to poor concentration and test performance in students, adding preventable barriers to achievement.
I welcome the White House spotlight on prioritizing clean and safe indoor air quality in schools and all buildings. Combined with the Biden Administration's $122 billion investment in schools in the American Rescue Plan, we have a rare opportunity to encourage health- and sustainability-focused upgrades to school facilities to help keep students, staff and all building occupants safe and healthy during the pandemic and beyond."
For more information on the Clean Air In Buildings Challenge, click here.