Green Initiatives Taken by Upcoming ISSA Show's McCormick Place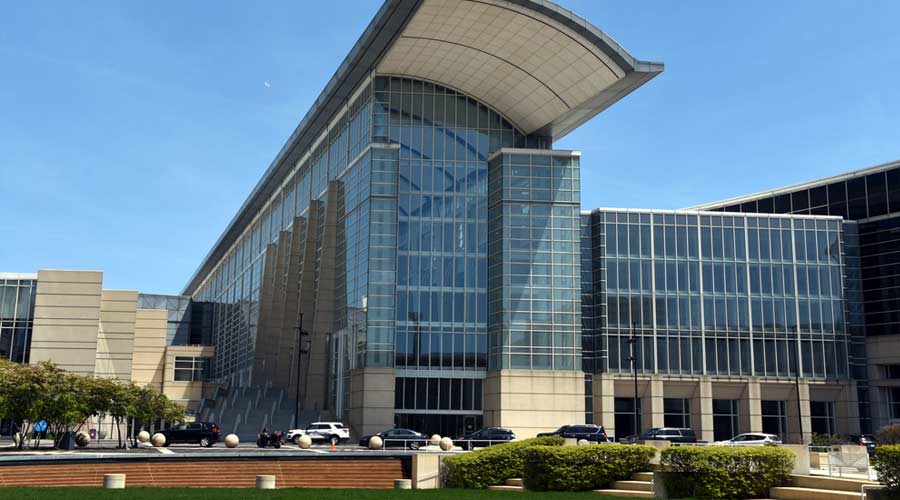 Contributed by AlturaSolutions Communications
With the ISSA Show North America less than a month away, attendees and exhibitors should know the many steps Chicago's McCormick Place has taken to become greener and more sustainability-focused.
"In the process, this has helped make the facility a healthier and more sustainable place to hold the convention," says Robert Kravitz with AlturaSolutions, a Chicago-based PR/Communications firm for the professional cleaning industry.
"The McCormick Place Campus is the largest convention center in North America. Before the pandemic, it welcomed more than three million people annually. But that creates a huge impact on the environment. Fortunately, McCormick Place has taken many steps to reduce that impact."
According to Kravitz, some of these steps include the following:
Local purchasing.
One-third of all the food purchased on the Campus is from local, organic, and environmentally preferable sources.
Sustainable seafood and coffee.
More than 80 percent of the seafood sold on the Campus is certified sustainable, as is all the coffee. *
Food-waste diversion.
More than 60 percent of the food waste at the center is donated, composted, or used to generate renewable energy.
A working green roof.
McCormick Place has the largest green roof in the Midwest, plus it's a working green roof. Crops grown on the roof produce nearly 8,000 pounds of produce each year, including hops for local beer breweries.
Green Seal and LEED Certified.
McCormick Place was the first convention center in the world to receive Green Seal Certification. Further, the McCormick Place West Building recently attained LEED Certification from the U.S. Green Building Council.
Brighter, energy-efficient lights.
For the past three years and costing more than $36 million, all the lighting on the Campus has been retrofitted with energy-efficient LED light bulbs. These bulbs use 75 percent less energy and last 25 times longer than regular light bulbs.
Green vendors.
Campus administrators prefer to work with green service providers and vendors that share their views on sustainability and protecting the environment.
"It's clear McCormick Place is doing its part to reduce its environmental footprint," adds Kravitz. "Let's do the same. Think green and focus on sustainability while enjoying the show."