Green Cleaning Award Winners Named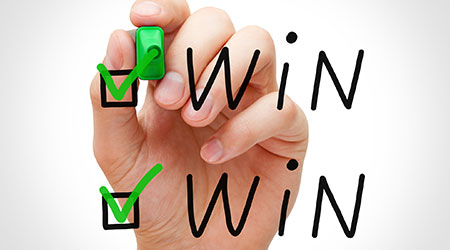 The Green Cleaning Award for Schools and Universities highlights schools with innovative, health-focused and environmentally minded cleaning programs. The basis of the award are Healthy Schools Campaign's "5 Steps To Green Cleaning In Schools," which stress preparation, products, equipment and supplies, trying and procedures, and a shared responsibility.

The award attracts nominations from schools and universities of all sizes and from nearly every region in the country. The 2017 entries were no different. Applicants were all clearly committed to protecting health and the environment and working hard to do so. According to Healthy Schools Campaign, the applications provided a glimpse into what's happening in cleaning programs on the ground across the country.

This year's winners have gone the extra distance to make their schools healthier for students and staff with less cleaning chemicals, more efficient processes and innovative training programs. They're also engaging their communities behind their green cleaning efforts.

The 2017 Green Cleaning Award winners are:

K-12 Districts
Grand Winner
Lake Washington School District (WA)

Silver Winner
Elk Grove Unified School District (CA)

Honorable Mention
Baldwin Union Free School District (NY)

Universities
Grand Winner
Western Michigan University (MI)

Silver Winner
University of Michigan (MI)

Honorable Mention: Best New Program
Folsom Lake College (CA)

These schools also made it to the final round of judging:

K-12 Districts
Orange County Public Schools (FL)
Wellesley High School (MA)

Universities
Grand Valley State University (MI)
New Jersey City University (NJ)
Young Harris College (GA)

The winners will be featured by Healthy Schools Campaign in case studies over the coming months. To read more about the winners, click here.