Golden Star Announces Expansion Plans In The South East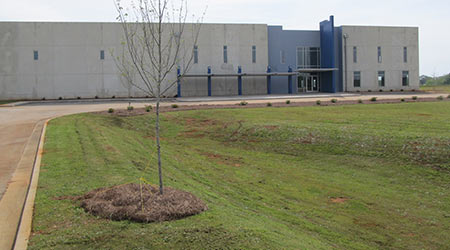 Golden Star is excited to announce expansion plans for a third facility in Thomaston, Georgia. The new 78,000 square foot facility is targeted to open Q2 2018, and will provide premium access to all of our South East and East Coast customers, giving them even better service and proficiency.

This expansion, in conjunction with our current locations, will enable Golden Star to serve customers in the east, west and middle of the United States with greater speed and efficiency. "With the addition of this 3rd location we are now able to reach 80% of our customer base within two days or less, providing excellent service levels while increasing customer inventory turns" says Steve Lewis, President. The Thomaston community also has a long history in the textile industry and will give Golden Star the opportunity to work with numerous individuals already experienced in producing textiles in the area. Golden Star hopes to see a long and valuable future at this location and is committed to the highest level of customer satisfaction.

Golden Star Inc. with corporate headquarters based in Overland Park, Kansas has been in business since 1908 and provides innovative cleaning products and solutions that set the standard for performance, safety and productivity.