Global Handwashing Day Highlights Hygiene Habits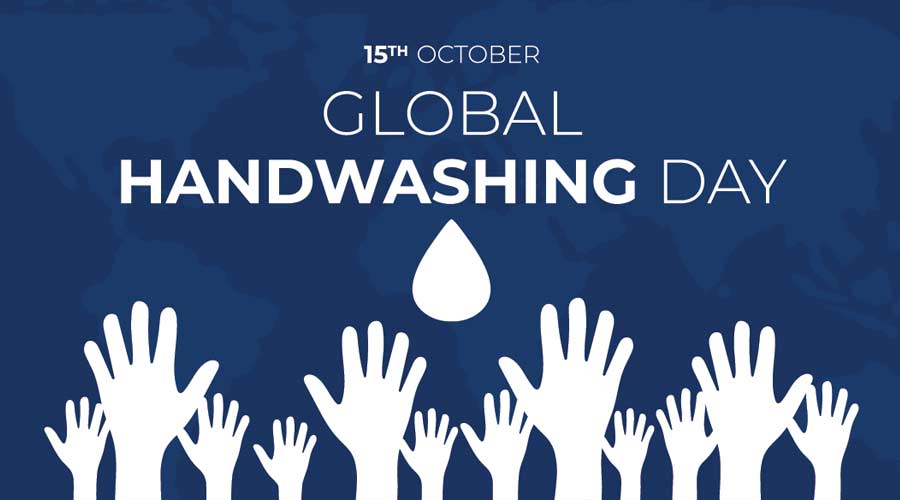 Each year on Oct. 15, Global Handwashing Day highlights how consistently washing hands with soap and water is an effective and affordable way to prevent viruses and diseases, and ultimately save lives.
This year's theme, "Clean hands are in reach," accentuates the important link between good handwashing practices and disease prevention.
According to the Global Handwashing Partnership, creators of Global Handwashing Day, great strides have been made in hygiene commitment and action in the past few years, but globally, better access and more practice is needed to achieve hand hygiene for all.
Less than a fifth of people worldwide currently wash their hands at critical times. Even in areas where handwashing is an established practice – and soap and water are accessible — people still fail to wash their hands often enough.
As for school-aged children, more than a million children globally die each year due to diarrhea but handwashing with soap could prevent two-thirds of those deaths. Further, children lose 443 million school days each year because of water-related illnesses. Without handwashing facilities in schools, children are more susceptible to illness, and less able to learn, grow and thrive.
Medical experts from the Centers for Disease Control and Prevention (CDC) and the World Health Organization (WHO) agree that developing a habit of consistent and thorough handwashing with soap and water is the best prevention of cold and flu germs and the spread of other contagious illnesses seen around the globe like diarrhea and pneumonia.
Survey Reveals Handwashing "Disconnects" in America
With a similar goal of stressing the health importance of regular handwashing, Bradley Corporation, an international manufacturer of commercial restroom fixtures, has conducted its annual Healthy Handwashing Survey. For 14 years the survey has highlighted Americans' self-reported handwashing beliefs and behaviors, sometimes revealing disconnects in handwashing follow-through.
For example, the 2023 survey revealed that 93 percent of adults believe handwashing is essential to maintaining their overall health and 75 percent wash their hands more diligently during flu and virus outbreaks. However, Americans' handwashing activity has dropped 30 percent over the past three years returning to pre-COVID-19 levels. There has also been an increase in people taking handwashing shortcuts. 45 percent admit to just rinsing with water and skipping soap.
"The aim of our survey is to keep the health benefits of handwashing with soap top-of-mind, especially as we head into cold and flu season. Celebrating Global Handwashing Day is a natural outgrowth of that mission," says Jon Dommisse, vice president of marketing and strategy for Bradley Corporation. "Connecting handwashing with our daily habits or rituals is an effective way to form good handwashing practices."
Medical experts emphasize it's important to wash your hands whenever the risk of spreading germs is high. For example, before and after eating or handling food, caring for someone who is sick, or after using the restroom, sneezing, coughing or blowing your nose.
"In addition to advocating for better handwashing practices, Global Handwashing Day is a great reminder for businesses and facilities to provide clean, well-stocked and maintained restrooms that support handwashing," says Dommisse.